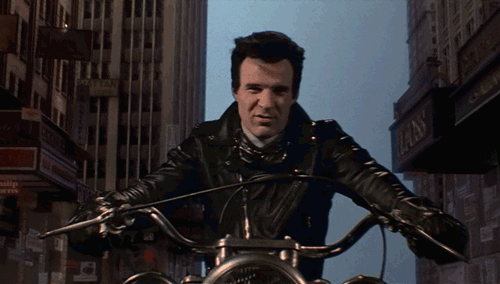 Fandango's FOWC is prescient, the Word of the Day Challenge is daredevil, Paula's 3 Things Challenge words are midnight, sweatshirt, application , and Teresa's Story Starter Challenge phrase is "It was our darkest hour."
"I'm prescient in case you didn't know," stated Booth as she went into the bathroom to check on the status of her earlier makeup application.
Jones called into the other room, "Oh, so that means I'm supposed to believe you when you say my daredevil stunt at midnight tonight will meet with disaster?"
Booth was just slipping her hoody sweatshirt on as she stepped back into the living room.
"All I can tell you Jones is that last night, all night long, I dreamt a string of dreams. In every dream there was a person walking with a sign that said, 'It was our darkest hour.' The way I translate it is that the "darkest hour" is midnight. Dreams also work in metaphor; darkest hour is an idiom for as bad as it can get. This tells me you shouldn't try to jump the chasm with your motorcycle."
Question:  do you think Jones will try to jump the chasm with his motorcycle?