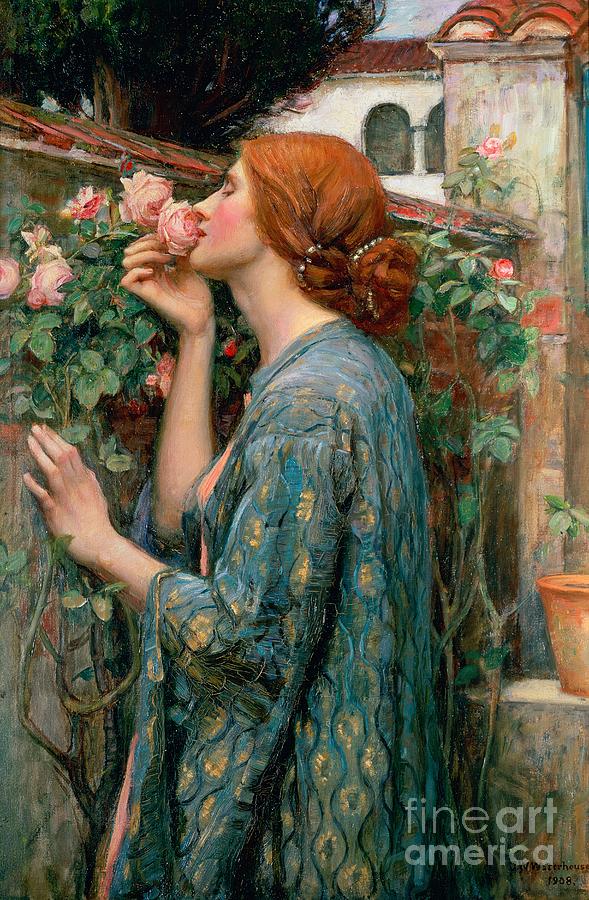 "The Soul of the Rose" by John William Waterhouse
Heart to heart, soul to soul talk at ego:
"Take a vaca, go by car, plane, or bus
enjoy it — be kind with our libido.
Leave now, and check in only if you must.
If you insist, resist, I'll have you trussed!
During the time you're gone, I'll be busy:
clearing attic of mick-muck gone dizzy,
smelling flowers, poem-ing the pages,
sanding down edges an itsy-bitsy,
just grooving on life — no boss for a change!"
*
*
*
Linda is the host of dVerse today.  Linda says:
I want you to think about the things you do to purify your mind, to put your soul at peace, to ease your heart. To become more MINDFUL.
I am also linking this with the dizain prompt, also for dVerse.