Tao Talk was born a long time ago at deja news, then moved to yahoo. The individuals who posted there were people who were sick of the mayhem, trolls, etc. at the usenet group, alt.philosopy.taoism and wanted a quieter place to have conversations about taoism. As all things spring from the Mysterious Mother and all things return to her, any talk can be Tao Talk.
In the bamboo grove
we drink wine, talk tao, and laugh,
pointing at the moon.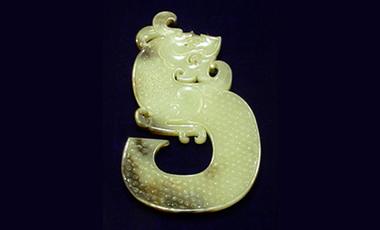 During my time at usenet, then at Tao Talk, one of my mentors, George Henry, gave me the nickname Li (short for Lisa.) In my studies of taoism and Chinese philosophy and history, I came across jade, which drew me like a moth to the flame. I studied it, including its physical properties. It's stone that can be used for weaponry or jewelry. It's soft enough to shape but tough enough to hold its form. Over time I began to see human qualities held within jade and adopted them as an ideal of character that I strive to possess.
Formless stone waits
shaped between earth and sky
polished on life's wheel.
Chèvrefeuille is the host of Mindlovemisery's Menagerie's Heeding Haiku with Chèvrefeuille.
I love to challenge you to create a haiku or haibun about your "penname" or the name of your weblog/website.
first image:  7 sages of the bamboo grove Wittig collection painting 16
second image:  image link
Note:  The first haiku takes liberally from Chinese poet, Li Po.