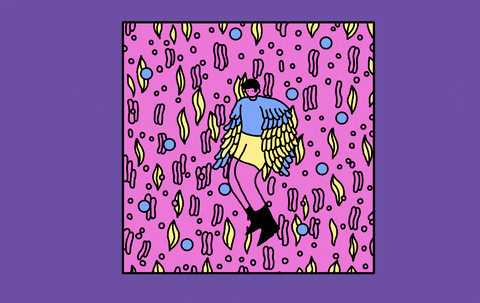 It should be no surprise that Maryland, whose Official State Bird is the cuckoo, no pardon me, that's Washington DC and the Spite Haus, nevermind. Anyway, Maryland has a new fad diet that is spreading like poison ivy at summer camp. It's called the Flight Diet. This is how it works:
A garden that rivals Monet's is turned into a "restaurant", where tables and chairs are set up in the restaurant. Ideally the dieter can visit three times a day, at mealtime, but even once a day will show results quickly. The dieter sits at the table and the wait staff sets the table and pours a glass of water and leaves while the dieter looks over the menu. Once the order is placed and returns, the flight part begins.
Before I go any farther, I must explain that in the scenario I'm describing only the flower garden, table, and chairs, along with the dieter and the wait staff, are real. The rest of the scenario is imaginary/pantomimed. Once the meal has returned, instead of eating it, the dieter begins flapping their arms as if they were flying. It takes the average person thirty minutes to eat, so the flapping continues for that long.
When the "meal is finished", the busboy comes and clears off your table. The price of the meals are covered in the membership fee. The obligatory twenty percent tip for wait staff is not.
Fandango's FOWC is diet, the Word of the Day Challenge is flight, and Paula's 3 Things Challenge words are busboy, flowerbed, Maryland