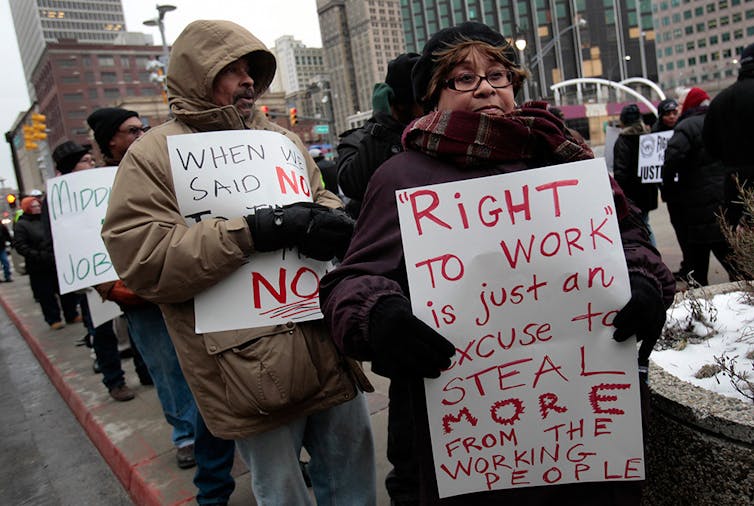 image link
American Worker
The labor market for the unskilled and for those who don't have a piece of paper to open doors to full-time living wages is something I'm still getting used to observing. OK, let me take a step back and say, even if you are a skilled worker with a piece of paper, there are no guarantees you will be hired into a position that offers a full-time living wage.
What I see available are part-time jobs with a decent wage or working a full-time job with a wage that's half or less of a living wage. Forget about paid holidays or accrued vacation time. If there is any insurance coverage, the cost is prohibitive and may or may not be available for family members. Other types of workers are "gig workers" who driver Uber, Lyft, do food delivery, or host home parties for goods and earn commission. Any of these pay very little money.
The numbers of "masses marginal" are growing. A recent premium channel produced a show comparing American workers to Chinese workers and concluded American workers have a bad attitude. "Help Wanted" signs go ignored at joints paying $7.25 per hour.

Autumn approaches
quality of life degrades
as unions bleed out.
Frank T is the host of dVerse today.  Frank says:
Let's celebrate Labor by writing a haibun that alludes to workers, Labor Day, the former and current struggles of Workers, or anything else labor related.