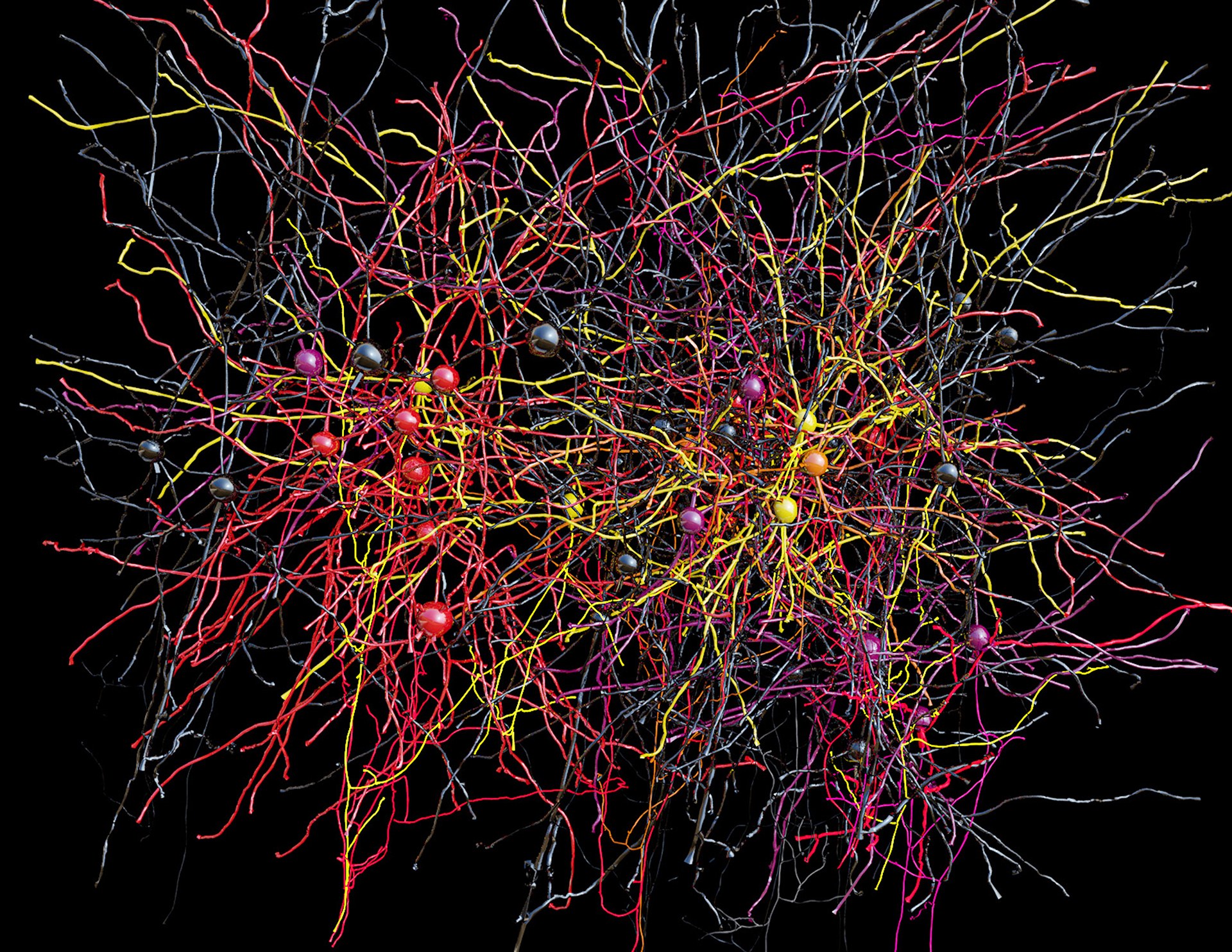 image link
There is a web of life that connects all-that-is, living and dead, past, present, future. There is no way to disconnect from it. At the same time not all of the connections are wholesome or positive, yet we have no choice but to connect with them as well.
I was passing ideas back and forth the other day with Kerfe and made a connection between the micro-filaments of fungi that live underground and intertwine with the roots of the tree that enable trees to communicate with each other and how our minds store memories through the neural networks.
I see where things shift and morph through time. For example when a drought comes, the tree is informed and shifts its energy to functions that can keep it alive in a drought. A human memory example would be how certain traumatic memories get barricaded off and can only be accessed in a limited and many times distorted fashion. Some memories are walled off until the person is able to process them.
Not only do the fungal filaments and neural networks enable communication and associative memory, at the same time they are consuming them and breaking them down. With the filaments, they also act as scavengers that stay alive through absorbing the dead roots, decomposing them to feed back to the tree and make room for new growth. I wonder if our minds do the same thing with our memories?
Where does the word unbridgeable come into this essay? I don't think there is anything that is unbridgeable, based on what I said in the first paragraph. There is always a way. That said, the way isn't always apparent, simple, or desired. The bridge may be visible or it may need to be built. Those unwholesome bridges/connections can be found and broken down and the materials repurposed to build better ones.
Reena, thank you for this evocative prompt.  Just now I was looking for a graphic and put "neural networks" in the search engine box.  The majority of the "hits" were for pages devoted to the development of artificial intelligence neural networks.  If that doesn't scare you, I don't know what will.  Visions of "The Matrix" are popping up in my head.
Reena is the host of Reena's Exploration Challenge.  Reena says:
Most of us are crossing over from one season to another, in different parts of the world. Some may travel to other parts of the globe to escape the harshness in one. It is nice and predictable. It keeps us busy preparing for the next course of action, and yet another.
What happens when we see nothing at the other end?
That is today's one-word prompt to challenge your thinking, folks…