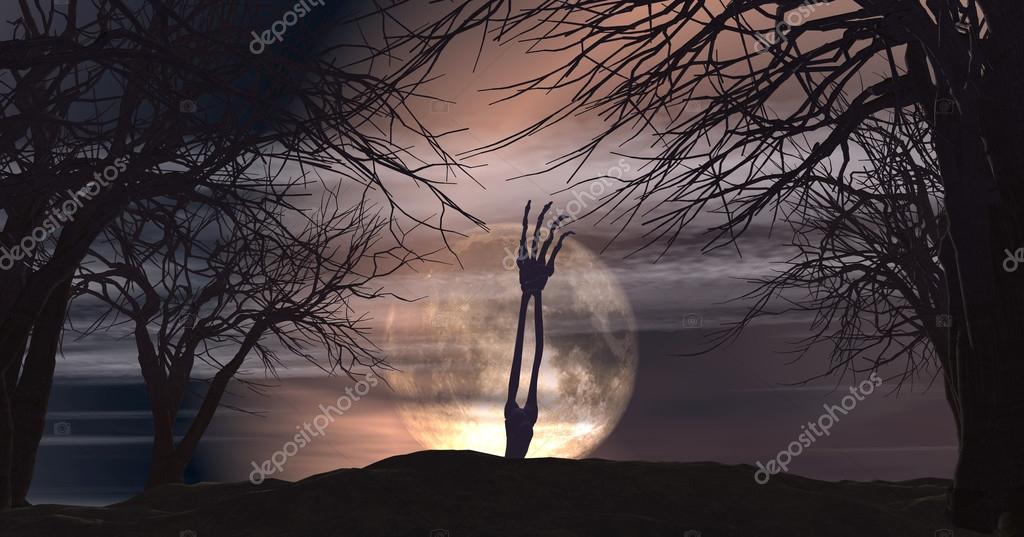 On one of the few warm and sunny days left of autumn, we decided to ride our bikes along the new stretch of bike trail. The land had been donated by the local chemical company. Where yellow "no trespassing" signs proliferated before was now accessible by all.
The woodland trail was full of gentle slopes and curves. Desicated leaves rustled and sizzled as we traveled among them. Coming around a curve we were struck by a stretch of land forty acres or more where nothing but blow-sand rested.
"This is the barrenness of harvest or pestilence," I said, "but we know farmers never used this land."
Few remembered that before it was the site of a chemical plant, it had been a cemetery. On All Hallows Eve desecrated bones clawed their ways to the surface, looking for revenge. They would have it.
The End.
Bjorn is today's host of dVerse.  Bjorn says:
Of course you are free to write your prose about any subject and the line [from poet, Louise Gluck] I have chosen for you to integrate into your prose is:
This is the barrenness of harvest or pestilence
Your prose shall not exceed 144 words and tell a story with a beginning, middle and end. You are free to write either fiction or biographical.
image link here