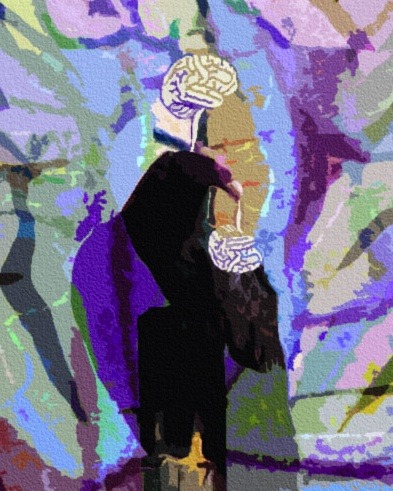 remembering
warm burned
conjuring enjoying triggering
grounding imprisoning disorienting liberating
allowing forgiving detaching
present absent
forgetting
In the trauma support group I'm attending, we need to dig into memories, then write and talk about them. You can guess some of the emotions that are triggered while doing it. Our teacher/mentor said her teacher/mentor told her, "you don't want to skin the patient. You pick at the edges very slowly." Today on my drive through water winter wonderland (one of Michigan's State nicknames) I started thinking about memories.
Today's offering is a diamante form poem, which I think is a good fit for the topic.
Lillian is today's host for dVerse.  Lillian says:
Lillian here and it's OLN time again at dVerse! That means you can post one poem of your choosing – no prompt, no form required etc. So have at it folks!
Image:  "Memory Blackbird" by AK Rockefeller