In folklore, oranges exchanged among the unmarried was a subtle way of saying, "Let love blossom." In Greek mythology, they had ties to fertility and innocence. In Victorian times, orange blossoms were used for garlands, bouquets, and tiaras for brides as symbols of youth, purity, and eternal love.—NUVO Magazine
Orange, sweet (citrus sinensis)
Plant appearance: tree growing around 25 feet high, with dark green leaves, white flowers, large orange fruit
Parts used: rind of fruit
Oil appearance: yellow to orange (sweet) and yellowish-green to yellow-orange (bitter)
Therapeutic uses: nervous anxiety, constipation, intestinal spasm, fluid retention, detoxifying, cellulite, insomnia, depression, anxiety and stress-related conditions, tension, convalescence
Precautions: none known. GRAS status.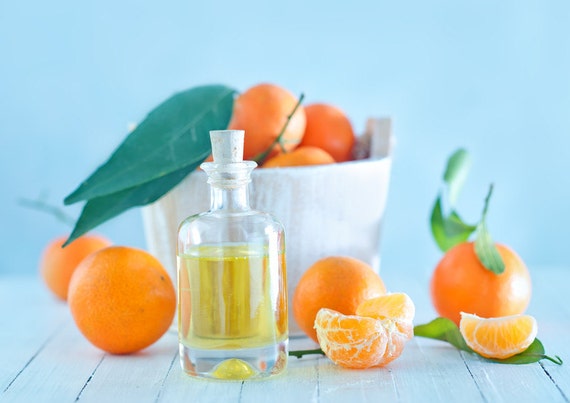 RECIPE
Orange Essential Oil Uses
– from Rocky Mountain Oils

A few drops in a bowl of warm/hot water helps moisturize the air in your home.

Diffuse 3 drops Orange with 1 drop Cinnamon Bark to give your home a holiday feel.

Diffusing it helps clear stagnant thoughts and intentions. Helps you focus better.

Great for children's playrooms.

Use on sticky stuff when cleaning. Cuts through grease as well.

Fill a spray bottle with 1/2 water and 1/2 vinegar and a small squirt of liquid soap. Then add 5 drops of Orange oil. Shake and use to clean surfaces.