Jim Adams is the cool host of Song Lyric Sunday.  Jim says:
This week we have temperature prompts of Cool/Freeze/Heat/Melt and hopefully this will fit for everyone. 
Here are the "rules":
• Post the lyrics to the song of your choice, whether it fits the theme or not. If it does not fit, then please explain why you chose this song.
• Please try to include the songwriter(s) – it's a good idea to give credit where credit is due.
• Make sure you also credit the singer/band and if you desire you can provide a link to where you found the lyrics.
• Link to the YouTube video, or pull it into your post so others can listen to the song.
• Ping back to this post or place your link in the comments section below.
• Read at least one other person's blog, so we can all share new and fantastic music and create amazing new blogging friends in the process.
• Feel free to suggest future prompts.
• Have fun and enjoy the music.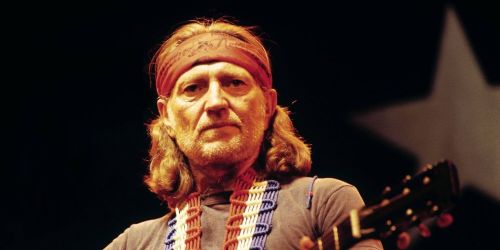 This is an old song given a new, jazz spin to it. When I think of duets, I wouldn't think of one between Joni Mitchell and Willie Nelson, but the song works and works well. 
Chalk Mark in a Rain Storm is the 13th studio album by Canadian singer and songwriter Joni Mitchell, released in 1988. The album was nominated for Best Pop Vocal Performance, Female at the 1989 Grammy Awards, but lost to Tracy Chapman's "Fast Car".
It was her third for Geffen Records. The album features various duets with guest artists such as Peter Gabriel on "My Secret Place," Willie Nelson on "Cool Water", Don Henley on "Snakes and Ladders", Billy Idol and Tom Petty on the track "Dancin' Clown". Henley also performs backing vocals on "Lakota", and Wendy and Lisa perform backing vocals on "The Tea Leaf Prophecy (Lay Down Your Arms.)"
per wikipedia:
"Cool Water" is a song written in 1936 by Bob Nolan. It is about a man and his mule, Dan, and a mirage in the desert. Members of the Western Writers of America chose it as No. 3 on the Top 100 Western songs of all time. It was first recorded by The Sons of the Pioneers on March 27, 1941 for Decca Records (catalog 5939) and this briefly charted in 1941 with a peak position of No.25. However, the best-selling recorded version was done by Vaughn Monroe and The Sons of the Pioneers in 1948. The recording was released by RCA Victor as catalog number 20-2923. The record was on the Billboard chart for 13 weeks beginning on August 6, 1948, peaking at No. 9. The Sons of the Pioneers also recorded the song without Monroe, again for RCA Victor.
All day I face the barren waste
Without a taste of water
Cool water
Old Dan and I
Our throats slate dry
Our spirits cry out for water
Cool clear water
Keep on movin' Dan
Some devils had a plan
Buried poison in the sand
Don't drink it man
It's in the water
Cool clear water
In my mind I see
A big green tree
And a river flowin' free
Waitin' up ahead
For you and me
Cool clear water
The nights are cool and I'm a fool
Each star is a pool of water
Cool water
But come the dawn
We carry on
We won't last long without water
Cool clear water
Keep on movin' Dan
We're still in no-man's land
Dry bones and sand
People never planned here for water
Cool clear water
In my mind I see
A big green tree
And a river flowin' free
Waiting up ahead for you and me
Cool clear water
The shadows sway
They seem to say
Tonight we pray for water
Cool water
And way up there
If you care
Please show us where
There's good water
Cool clear water
Words and music by Bob Nolan
Revised lyrics by Joni Mitchell