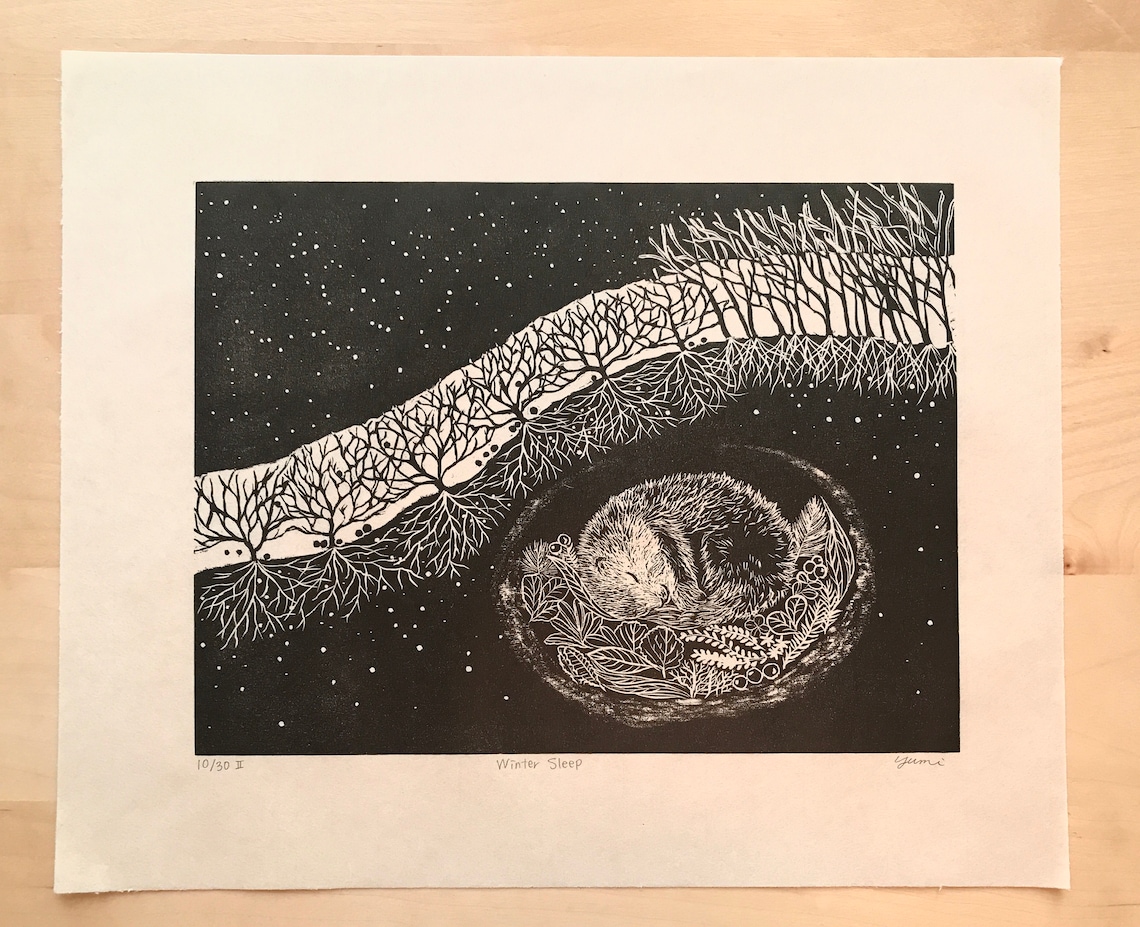 woodcut image, "Winter Sleep," by Yumi Kawaguchi,  from DogwoodStudioAlaska
Snow embraces trees
who embrace winter as
winter embraces land.
Land sleeps, a cave
of cold-warm that cradles
curled furred dreamers,
cryo'ed reptiles, seeds.
All seeds sleep. Some
feed hearty plumed and
scurried, pulsing with
life despite inert season.
Many wake to Spring bloom.
[44 words]
Merril is today's host of dVerse' Quadrille. Merril says:
So, today I'm asking you to use the word "embrace" in a quadrille. The word can be used as a noun, verb, or a modifier.