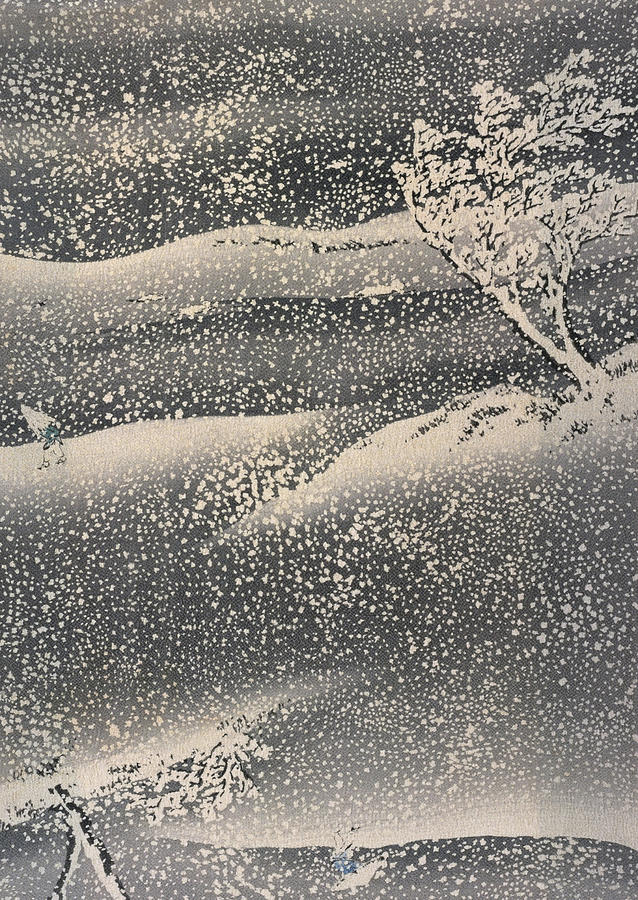 Lost in the blizzard,
my boots crunch an unknown path –
still, I hear music.
Their hearth blazes; plum wine flows.
Sun rises pink on snowdrifts.
image link
Frank J. Tassone is the host of Haikai Challenge.  Frank says:
This week, let's write our favorite haikai poem (haiku, senryu, haibun, tanka, haiga, renga, etc.) alluding to either:
•Still Cold (yokan)/New Year (Shinnen)
•Mardi Gras/Ash Wednesday
Am also linking this to dVerse' Open Link Night (LIVE) that Bjorn is hosting.