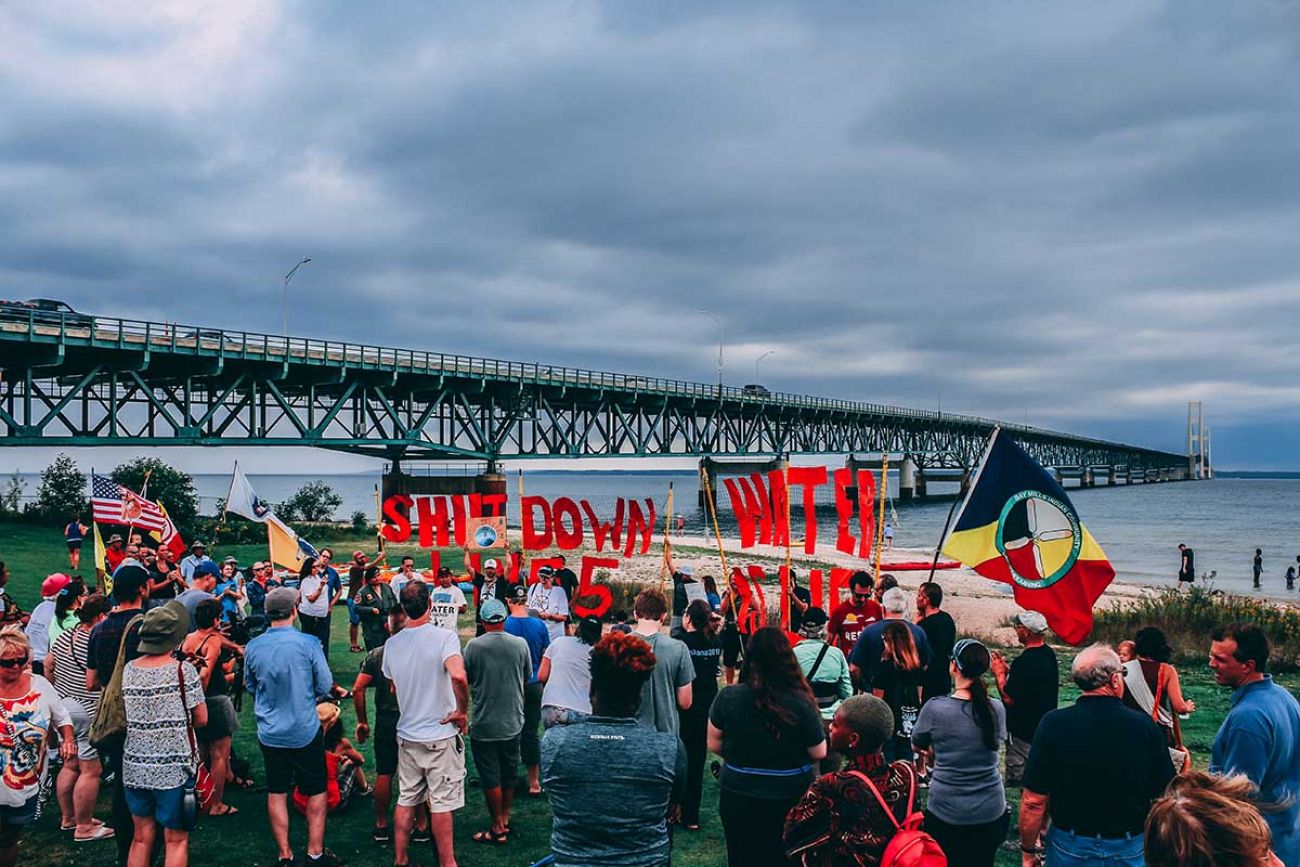 Demonstrators gather in Mackinaw City for a protest against the Line 5 pipeline, which crosses the Straits of Mackinac between St. Ignace and Mackinaw City. (Photo courtesy of Whitney Gravelle)
Enbridge Energy technically has one more day to shut down the Line 5 pipeline in the Straits of Mackinac, but even the pipeline's most vocal opponents acknowledge slim odds that the oil actually stops flowing right away.
In the six months since Gov. Gretchen Whitmer gave Enbridge 180 days to stop transporting petroleum across the tempestuous waterway that links Lakes Michigan and Huron, and the four months since Enbridge vowed to defy her, state officials have been adamant that the order still stands.
But as for what Michigan can or will do if Enbridge keeps the oil flowing beyond midnight on Wednesday?
That's unclear.
Spokespeople for the governor declined to answer questions about their plans, but supplied a written statement noting that Whitmer "stands behind her decision" to cancel the easement that first gave Enbridge's predecessor permission to build a pipeline along the sandy bottom of the straits 68 years ago.
"We cannot risk the devastating economic, environmental, and public health impacts of a catastrophic oil spill in the Great Lakes," the statement reads.
Please click here to go to the rest of the article.  In addition, there are links at the article that comprehensively cover what has come before that has led up to the "showdown."