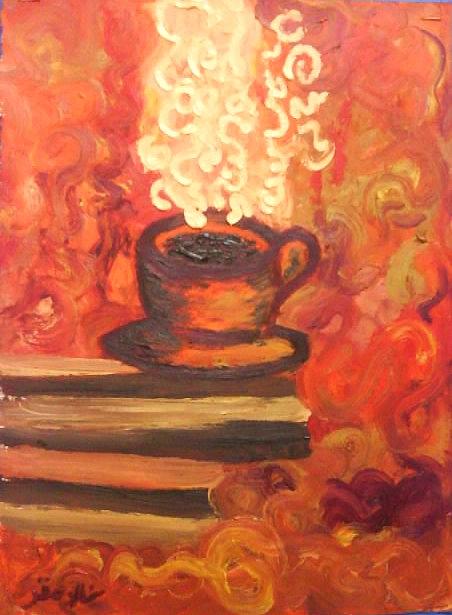 Some quiet clockwork mornings
air crunches, birds still slumber;
cats furry donuts in fleece beds
when anachronistic stage is set;
triggers from percolator poems
transport with each sip, to when
lips lingered over lips together,
steam wisps and easy smiles
cozy-niched into our forever.
image:  "Morning Coffee," by Khalid Saqr
Linda is today's host for dVerse'. Linda says:
Hello Everyone and Welcome to Quadrille Monday!
It's that time again for dVerse's own creation- the Quadrille. For those of you new to dVerse, the quadrille is a 44 word poem exactly, excluding the title. The word today is Linger or any form thereof, or even one you create containing the word.