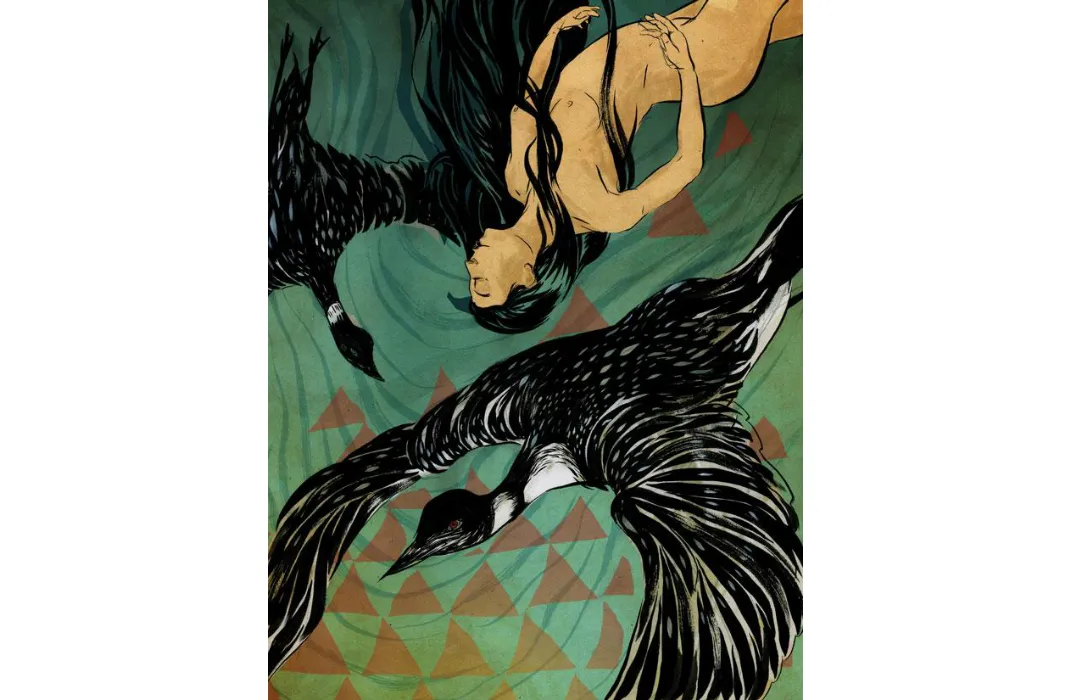 one
to two
this and that
swirl to being,


cosmoplasm teased apart, together
invisible bonds that repel, attract
impossibly
organized
as one
now
how
is not
the question
no answer serves


to be is to do be do be do be
perpetual beginnings and endings
ten thousand notes
harmonize
as one
song
The top image is an image of a creation myth by artist, Noah MacMillan and is described as:
Mankind came to this world through a rip in the sky, according to the Huron, originally from Ontario. Actually, woman came first. Falling to the watery realm below her, the Sky Woman was caught and rescued by two birds who helped her create Earth on the back of a turtle. Noah MacMillan
I'm also linking to a 2018 post I did about the daoist connection to 10, and by extension, the 10,000 things.
Laura is today's host for dVerse' Meet The Bar. Laura says:
So in today's challenge I offer you a choice :
– a 10 line stanza poem (more stanzas permitted of this length)
10 syllables per line
rhyme scheme as per the Decuain or free verse if you'd prefer
AND/OR:
– a 5 line stanza poem (more if you wish)
1;2;3;4;10 syllables for each successive line of the 1st; 3rd; 5th stanza etc; inverted for even numbered stanzas
I'm also linking this to earthweal's Open Link Weekend.