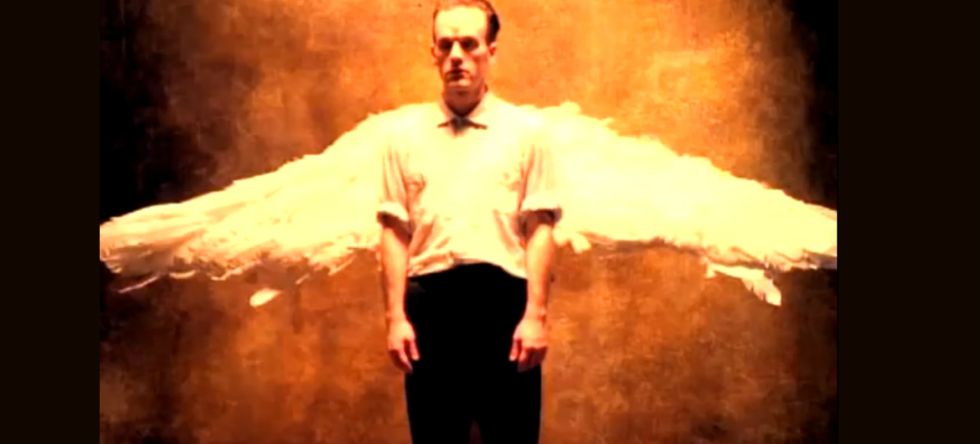 lose the stones in your pockets
lose the guilt that you choose
lose the grit in your sprockets
lose the rotgut in your booze
lose the shadow of your fear
lose the whine in your bellow
lose the cotton in your ears
lose the judgment on your fellows
lose the hunger of your want
lose the bucket lists of others
lose the plug that seals the font
lose the attitude that smothers
The title of my poem is the same as this R.E.M. song.  Top image is Michael Stipe.
Sarah is today's host for dVerse' Poetics. Sarah says:
Wikipedia says: anaphora(Greek: ἀναφορά, "carrying back") is a rhetorical device that consists of repeating a sequence of words at the beginnings of neighboring clauses, thereby lending them emphasis.
I'd like you to pick one of these verbs as the repeating verb:
•remember
•dream
•eat
•choose
•love
•fear
•hope
•paint
•lose
Remember, these go at the START of the clause,