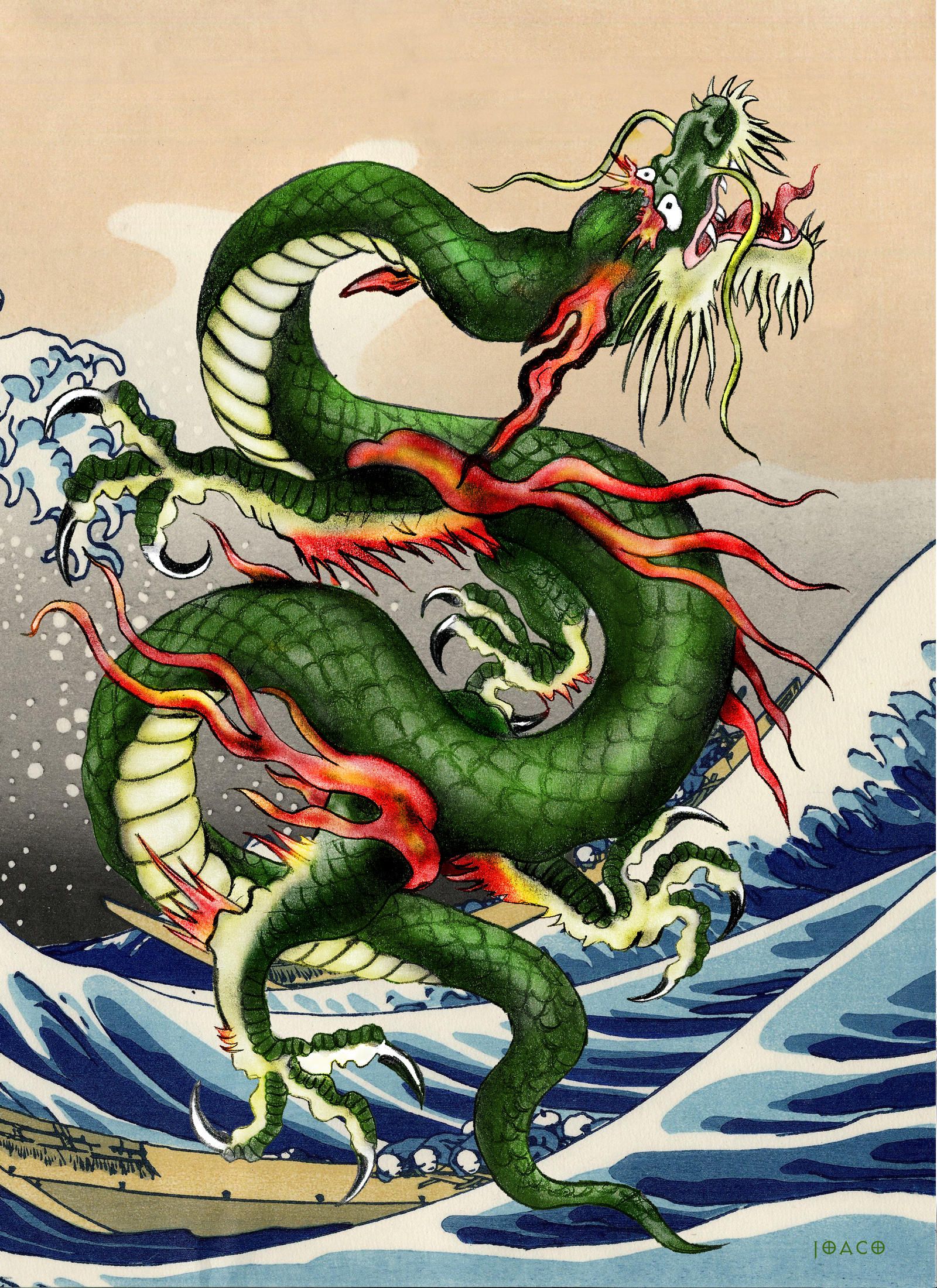 The dragon is a fractal.
The dragon is a fractal?
That which has been regarded at an end
has revealed its infinity.
It's not a dot-eyed twin small fry
wiggling in waterways that
one day bursts into the sky.
It's dragons all the way down
and flies high beyond high.
What associated lexicography
is to be reminted? When down
is up and up is down in forevers
in waterways below and above;
from snowflakes to rainclouds and the
recursive slurry they slink about in?
The dragon, like the turtle,
goes all the way down. And up,
up, and on its way.
The dragon is a fractal.
image is Japanese Dragon by Coji 13
I am today's host of dVerse' Poetics.  I say:
1) Use any of the definitions, examples, images, or application of fractals to inspire you to write whatever strikes your fancy.
OR
2) Think about something/someone in your world that you have, up to this point, only given a superficial consideration of and decide to look a little closer at it/them. Use what you discover as fodder for a poem.