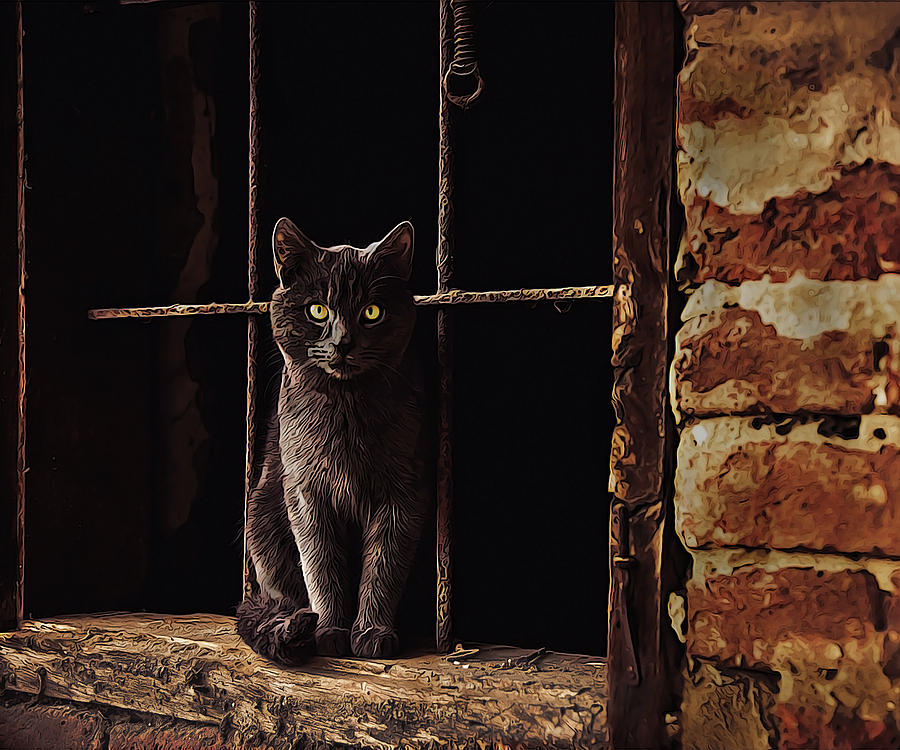 image link
Luis had been working as a clerk at the warehouse for over thirty years. He had applied for the job as a young man fresh out of community college. It was the first – and last – big structure that was built in his neighborhood, and many of his friends' fathers had built it. When Luis learned what was going to be stored in the warehouse, he knew he had to work there. He had kept his eyes on the sky since he was a young boy and saw his first meteor shower. He noticed that some of the meteors seem to move differently than the others. He saw some travel straight up, then straight down and blink out then blink back in another part of the sky. He knew they were beings from the stars.
For the first five years, Luis had worked as a night watchman. Nothing much happened at the warehouse at night, but occasionally he heard squeaks and creaks as he made his rounds and attributed them to rodents, which is why he brought a few cats in to roam with him. When one of the day clerks relocated up north, Luis applied for the position and was hired. The day was where the action was. Packages arrived by varying conveyances from varying governmental agencies. It was the clerks who checked the contents against the labels and registered them. They mostly transported them to their new home locations within the cavern of the place. When Luis was first hired he had signed a slew of papers involving secrets, confidentiality, and non-disclosure. Even as a watchman, there were places in the building he was not allowed to go. As one of the day clerk, he learned that when super restricted packages arrived they were stamped with a large red "X" and the transporters were sent to the special elevator to take them down into the basement.
Luis and the other clerks knew things, but they knew their jobs depended on keeping their mouths shut. And they did. Luis was glad that Marty had not stopped for an answer…
To read this story from the beginning, start here and follow #tshalloweenchallenge tag to find the other parts.
Tourmaline's 2022 Halloween Challenge