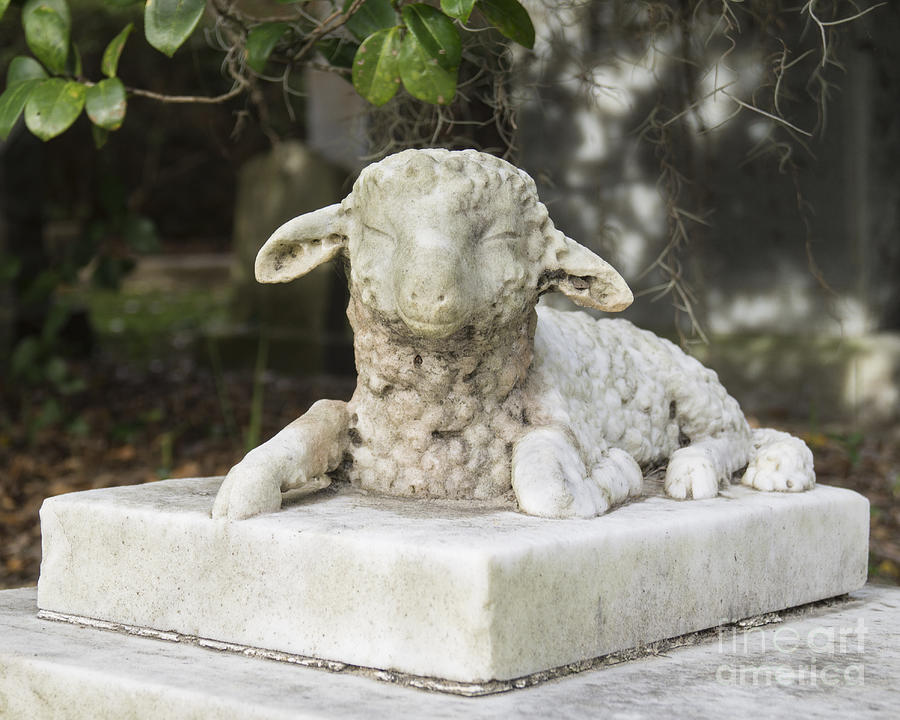 this, our living dream
we huddled ones without a home?
flocking, schooling, living rainbows.
back then
sweet with their secrets
of touch and time
"We've been waiting for you. What took you so long?"
We may never know
parents weep at grave
to death's fragrant song
doom's dissonant stay
No more poem to write today
Top image:  photograph titled, "Little Lamb Sculpture," by MM Anderson
I chose the 13 last lines from the last 13 poems I wrote. One of the lines is the title.
Laura is today's host of dVerse' Meet the Bar. Laura gives us two options and I chose this one:
– take the very last/final line from each of your most recent poems and re-write them as a poem
– choose at least 12 poems (since it is the 12th month!)
– keep each line intact, unadulterated
– you may add preposition, conjunction or change of tense if it helps the flow
– you may use enjambment to break a line
– the lines do not have to follow date order