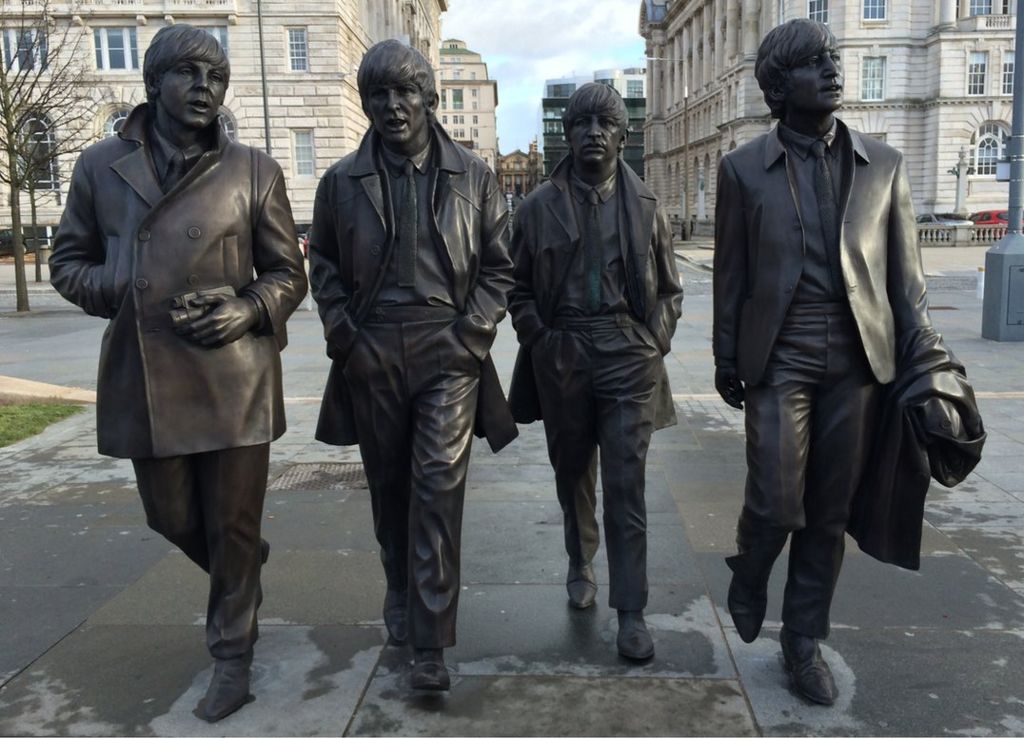 Sculptor Andrew "Andy" Edwards said he hoped his statue, which stands on the Pier Head, [in Liverpool]would become "a place of ritual" for people to come together. — from BBC News, 12/4/15
I just happened across the sculpture from another angle on this blog and instantly fell in love with how the sculptor, Mr. Edwards, depicted our dearly beloved quartet.  The blog the following image came from is here.
Doing a little research on the sculptor, I see he's created more magnificent work.  I would LOVE to have him do one of Iggy Pop to create a tribute park here, in his home town.  I shall put intention out in the wind and see what happens.