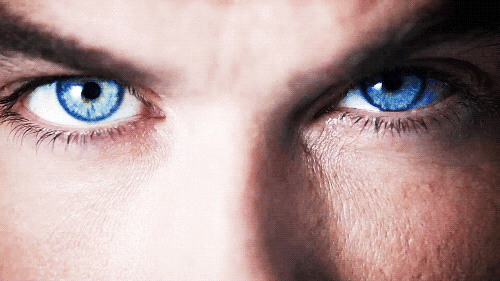 Your Eyes
mesmerizing as a snake's
cool as first ice on the pond
distant as atmosphere near outer space
blank as a huskie's
warm as a summer lake
hot as a smiling cowboy's
cold as an arctic fox's
clinical as an animal researcher's
inviting as pie
frightening as hitchcock's shower scene's
frightened as hitchcock's shower scene's
predatory as a pack of coyotes'
affectionate as a puppy
happy as a bird's
sad as an elton john's song's
mischievous as mr. bean's
searching as edmund hillary's
calculating as capone's accountant's
loving as velvet
hateful as a hatchet
present as breathing
absent as an abortion
extinguished as the earth's core
Morgan Dragonwillow is the host of OctPoWriMo.  Morgan says:
Blue is so much more than a color. Check out the many varied definitions of blue.Tell us what blue is for you.
Many of these lines are for the color blue, but not all.
image link here