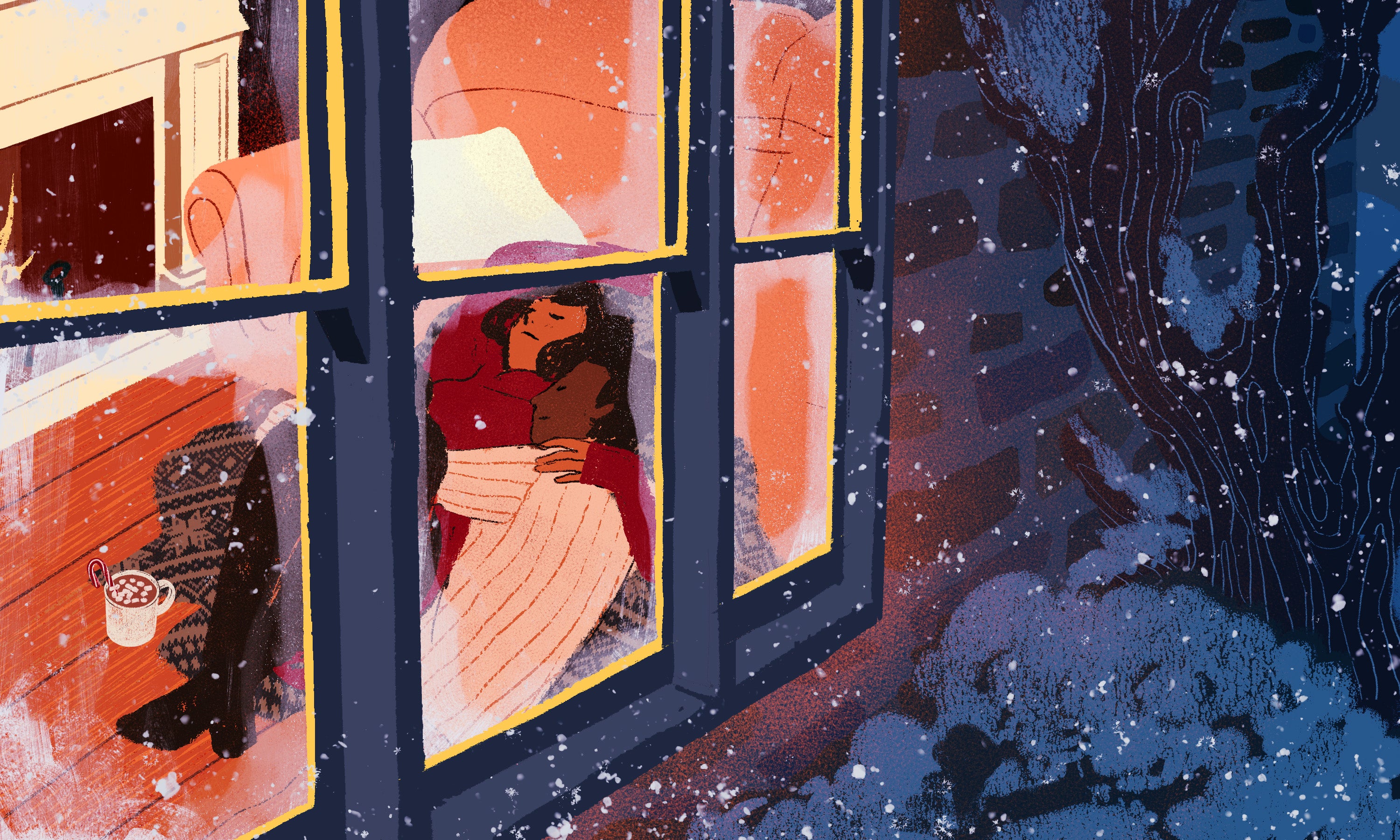 WARM
cozy
comforter
snuggled in for rest
no chilled air touches me
except for my brave moon face
"winter's icy sorrows melting"
I went out to find a graphic for my poem and came across the following concept.  Poetry always leads to serendipitous, delightful finds.
Patrick Allen at Life Hacker says:
Hygge, which is actually a word of Norwegian origin, is pronounced "hoo-gah" and loosely translates to "coziness." But while coziness is a major piece of the puzzle, hygge is really more of an attitude or mindset. As Natalie Van Deusen, professor of Scandinavian Studies at the University of Alberta, puts it:
"The best translation is coziness, but not the physical coziness that you get when you put on a sweater or cuddle up with a blanket. It's more of a state mental balance and psychological well-being."
Illustration by Angelica Alzona
Morgan Dragonwillow (with today's co-host Maria L Berg) is the host of OctPoWriMo.
Maria says:
Prompt: A small touch can mean so much. But was it intended? What is touching you right now? What are you touching?
Word prompts
I usually think of texture as adjectives, but today I want touch to be active. What happens when we use texture words as verbs? Objects bump, welt, smooth. And what do textures do to you? They can melt, dry, chill, prick, grate, knot, soften.
Poetry type: Clarity Pyramid