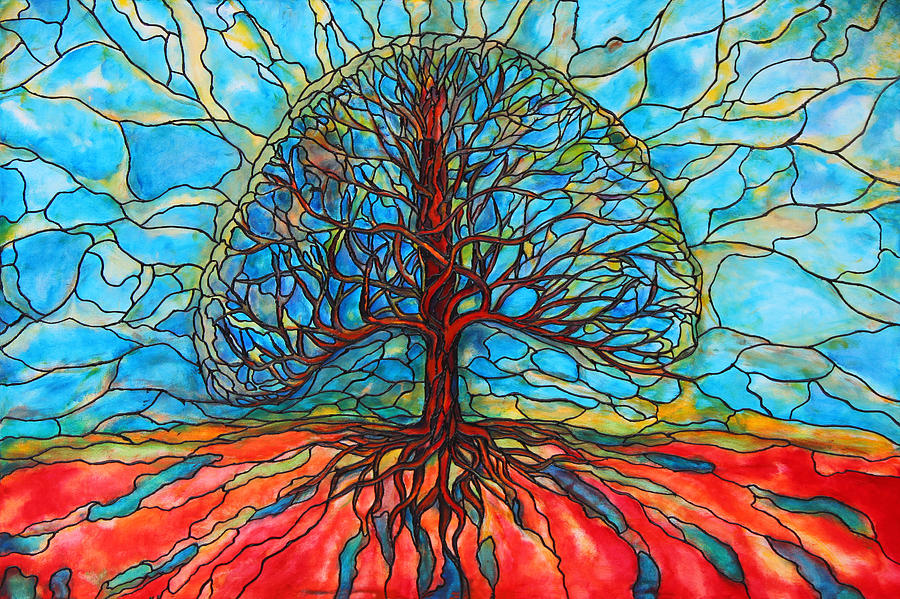 Patient kin
Stand tall until
We see we are them
And they are us. Gaia
Spirals finite, infinite loops
Recycled bits, when planted at
Death, their roots take for life
Even our ashes give new life
Mother trees watch their
Children, patient kin
Love stands tall
Until we dare
To see.
Morgan Dragonwillow (with today's co-host, Punam) is the host of OctPoWriMo.  Punam says:
Today's Prompt : Mother Earth
What is your connection with the earth? Have you touched/felt soil/sand with your fingers lately? Do you enjoy rains? Does the fury of nature frighten you?  We enjoy the bounty of nature as a given and some of us do all that we can for mother earth. What would do you do or would like to do?
Free write for ten minutes. Jot down every thought that comes to your mind. Pick the most important thought or collate all of them. Then develop a poem, in any form you like, to depict your relationship with our planet.
Word Prompts: