Jim Adams is the steadfast host of Song Lyric Sunday. Jim says:
I, you, we or they do, only he or she does and the past tense of do takes the form did. Do, does and did each have a negative form which is don't, doesn't and didn't and these are contractions. I didn't like being bitten by the dog or being scratched by the cat. Our Song Lyric Sunday prompt is Did/Didn't/Do/Don't/Does/Doesn't and the grammar lesson is over for today, I think will trigger some interesting songs.
Here are the "rules":
• Post the lyrics to the song of your choice, whether it fits the theme or not.  If it does not fit, then please explain why you chose this song.
• Please try to include the songwriter(s) – it's a good idea to give credit where credit is due.
• Make sure you also credit the singer/band and if you desire you can provide a link to where you found the lyrics.
• Link to the YouTube video, or pull it into your post so others can listen to the song.
• Ping back to this post or place your link in the comments section below.
• Read at least one other person's blog, so we can all share new and fantastic music and create amazing new blogging friends in the process.
• Feel free to suggest future prompts.
• Have fun and enjoy the music.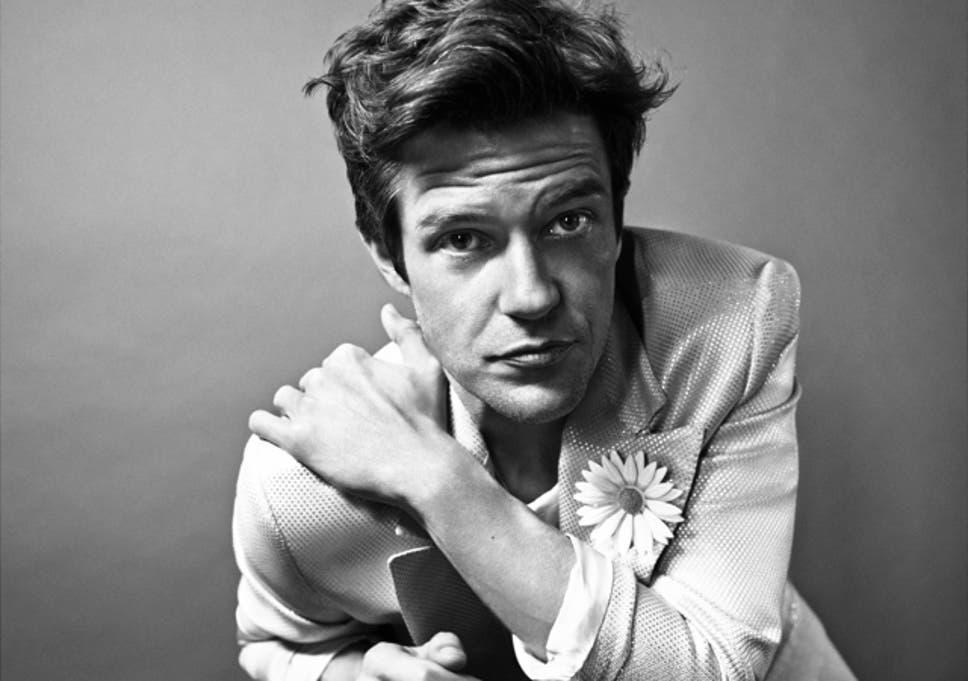 Brandon Flowers. This links also to UK's Independent article interviewing Brandon, dated 5/15/15
Per wikipedia:
Flamingo is the debut solo studio album by American singer-songwriter and The Killers lead singer Brandon Flowers. It was released on September 3, 2010, by Island Records. It was recorded at Battle Born Studios in Winchester, Nevada, and Henson Recording Studios in Hollywood, California. The album debuted at number one on the UK Albums Chart.
The album is named after Flamingo Road (in Brandon's hometown of Las Vegas), where many pivotal events in his life occurred: Sam's Town Casino is on Flamingo, his first job was at a golf course on that road, and he met his wife in a thrift store on the road as well.
musicOMH published a positive review stating, "It's clear from Flamingo that Flowers accounts for the lion's share of talent in The Killers, and if they ever go on definite hiatus, their fans can look forward to more consistently good material in the form of Flowers' solo albums."
Jody Rosen of Rolling Stone described Flowers' penchant for weaving beautiful losers into his songs by stating, "It would be laughable if Flowers wasn't 100 percent committed, and if the hooks on Flamingo weren't irresistible. He is, and they are – and you'll be too busy singing along to giggle."
Ryan Dombal for The Village Voice described Flowers as "a combination of Bono's brassiness, Morrissey's high drama, and Ian Curtis's spasmodic awkwardness, the singer represents an endangered species in 2010: a genuine arena-ready rock-'n'-roll deity who, at 29, isn't yet on blood thinners."
The album was ranked number thirty on Q's list of the 50 Best Albums of 2010.
"Was It Something I Said?" references Tropicana Avenue and a job at the Golden Nugget Las Vegas located on the Fremont Street Experience.
Me and Valentina went down to the chapel but the gates were shut
I had my vows in my pocket and a gold plated ring for my honey love
We headed down Tropicana to the corner with the late night restaurant
We sat across from each other
When I looked her in the eyes there was something gone
Was it something that I said or did?
Was it something that I should have kept hid?
If you leave me hanging I don't know what I'll do
It doesn't matter who's wrong or right
In the clear of the blue moonlight
You got me on my knees
Valentina, this is not like you
I got a job at the Nugget
And I saved a thousand dollars for a brand new start
She said I didn't want to do it but I did it
Cause I didn't want to break your heart
The waiter whispered when he said
We had to take the conversation to the parking lot
Please baby, please Valentina, baby you're the only thing I got
Was it something that I said or did?
Was it something that I should have kept hidden?
If you leave me hanging I don't know what I'll do
It doesn't matter who's wrong or right
In the clear of the blue moonlight
You got me on my knees
Valentina, this is not like you
I hear church bells ringing in my head
And I take them everywhere I go
Valentina met a dealer and I heard they had a baby five months ago
Was it something that I said or did?
Was it something that I should have kept hid?
If you leave me hanging I don't know what I'll do
It doesn't matter who's wrong or right
In the clear of the blue moonlight
You got me on my knees
Valentina don't say it's true
This is not like you
Songwriters: Brandon Flowers / Daniel Roland Lanois / Jenny Lewis