A Few Words About Carrier Oils
Essential oils (EO) are rarely used undiluted.
When diluting EOs, the ways of using them increases.
The easiest ways of diluting EOs are to use a carrier oil.
Sweet almond oil is the most suitable carrier oil and has been the default oil in all of the recipes I've included so far. If you want to try others, do some research to find suitable replacements. It's also common to see blends of carrier oils in recipes, but many times there is a maximum percent of the alternate oil to blend with. Do your research before experimenting.
It is important to use PURE, ORGANIC, NATURAL plant oils. The machine processing of those that aren't can destroy some/all of the beneficial aspects to the oils.
Today's offering will be a carrier oil rather than an EO.
Kukui Nut Oil was used on boats and canoes to waterproof them. Since 1896 is was used on surfboards and used in a "surf building ritual" prior to hitting the waves.  Kukui Nut Oil was also originally used for lamp oil to create light and even for keeping track of time. Early Hawaiians would line up 5 Kukui Nuts and light them one at a time, hence why they are also known as candlenuts. A common situation would be to tell a loved one to be home before the second Kukui nut burned out. – from Hawaii Kukui Nut Oil
K Kukui (carrier oil)
Kukui (Aleurites moluccana)
Source of oil: nuts from Hawaii and South Asia
Oil appearance: light yellow
Qualities: emollient, moisturizing, nourishing, regenerative, restorative, protective
Skin types: all
Used for: dryness, irritation, eczema, psoriasis, acne, soreness, sun damage
Precautions: if you have a nut allergy/sensitivity, do a skin test prior to use.
Keep away from high temperatures and direct light.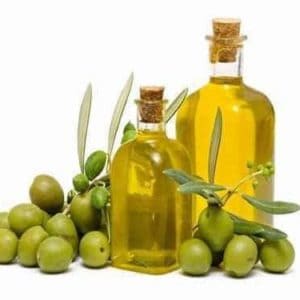 RECIPE

Anti-Wrinkle Oil Blend
found at Organic Beauty Recipes
Ingredients
Carrier oils:
6 teaspoons organic kukui oil
2 teaspoons organic rosehip seed oil
2 teaspoons organic evening primrose oil
Essential oils optional but will definitely be beneficial:
10 drops organic frankincense EO
4 drops organic carrot seed EO
10 drops organic lavender EO
10 drops organic rose EO

Containers needed:
1 cobalt glass bottle with screw cap
Instructions
Combine carrier oils and essential oils in a 50 ml (about 2 OZ) dark colored glass bottle.

[Roll] well before use and apply daily in the evening for at least a month to see results.