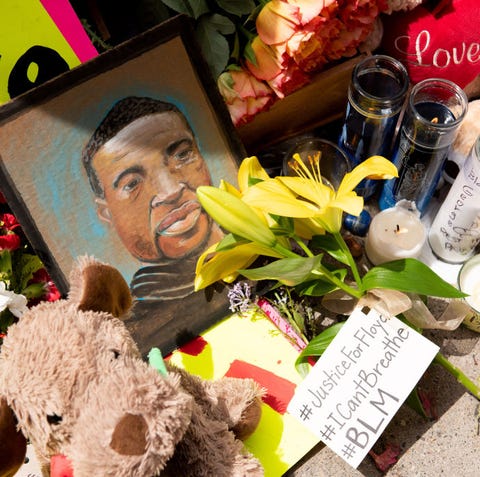 Minneapolis:
land of white snow and dark hearts –
one more chalked outline.
*
Means of movement for
vehicular homicide –
a reason to kill.
*
Persons of color,
your mandatory choices:
death, cage, tom, drugs, star.
*
With every badge
comes training, fraternity –
license to kill.
*
Blue eyes fear brown eyes
cops' optic nerves triggered –
so many ways to kill.
*
Given few choices
each ends in suffering pain —
blue death on our throats.
*
If we were monsters
like you, you'd be dead –
stop killing us.
(the last 2 are written from the perspective of color as best I'm able to)
Frank J. Tassone is the host of Haikai Challenge.  Frank says:
This week, write the #haikai poem of your choice (haiku, senryu, haibun, tanka, haiga, renga, etc.) about justice, particularly justice for Black people that continually endure disproportionate violence from the police.
Grace is today's host for dVerse' Open Link Night.