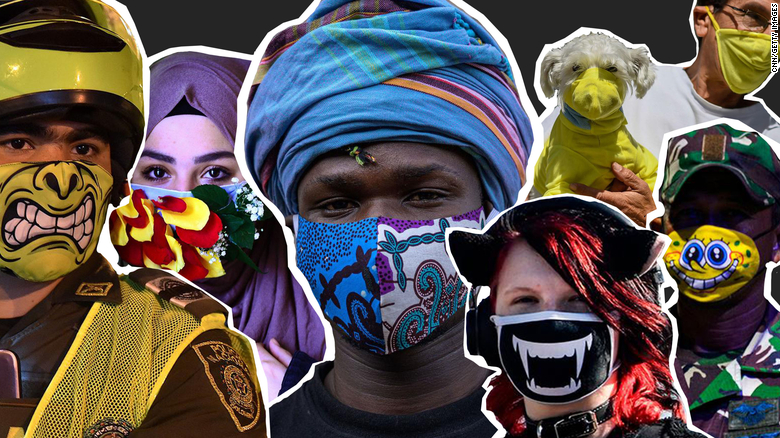 Max from the PowerPop blog just gave me a brilliant idea.  In the time of the COVID-19 pandemic, masks to protect oneself from the virus and to protect others if you have or are carrying it, need to be worn.  No, it isn't Unamerican; no, it isn't namby pamby to wear one.  It simply is what is necessary for now to protect yourself, your loved ones, the workers facing possible death every day to serve us, and everybody else as well.
My idea is to have a contest.  The contest is simple.  Either what you've seen on the streets with your own eyes, or what you are able to find out on the internet, please share the best protective masks you can find and put them in the comments.  I know I've seen a few creative ones out there, and I know you have also.
I will be the sole judge of the contest.  What will the winner get, you ask?  They will be able to give me a one-word prompt that I will write a poem about.
The contest starts now and will continue until Monday, July 6.  The winner will be announced the next day.
Ready…… set……  go!