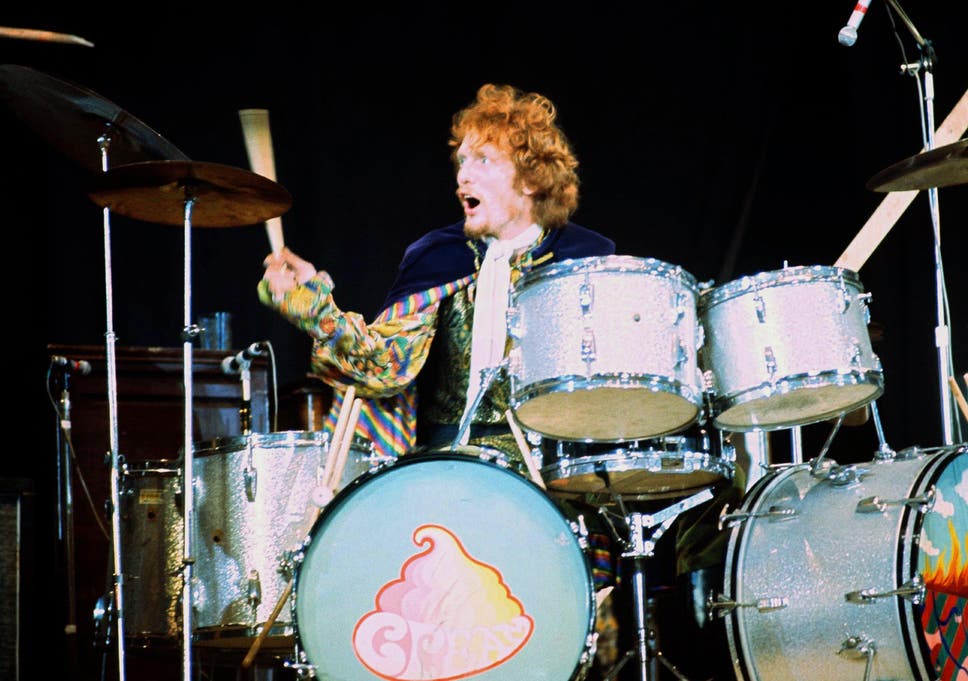 I, Peter Edward Baker, was born in South London on August 19, 1939,
the son of me mum, Ruby, who worked in a tobacco shop and me da,
a bricklayer son of a bricklayer – until the Royal Signal Corps
put him on the front lines.
Blitzkreig bombings started when I was a wee lad of a year, until I was two.
Da's booming voice was now the bombs, always coming. The tick tick tick
as they came in, then silence before KA-BOOM. Something about the noise
was soothing, like having da home.
Old tin cans and sticks found in the rubble is when I started.
Mum got news when I was 4 that da wasn't coming home.
Blasted trying to take Dodecanese islands from Italians
My ginger curls bounced as I made da's voice immortal
At fifteen, Phil Seamen, THE jazz drummer of the time, took me on
He shot up as we listened to African beats; he made me promise
never to touch the stuff myself. Phil, you taught me everything.
In the 60's I picked up the needle. It's what you do not what you say.
Quiet never suited me. When I put the sticks down chaos filled the spaces
Four wives, three children, and band after band after band
London, Canterbury, Italy, Nigeria, Lagos, California, Colorado,
South Africa, pounding two bass drums and anyone I loved
Despite the punishment I gave this body – I quit smack 29 times! –
It kept moving until finally my lungs stopped puffing and my skipping
heart let me know it wouldn't be ignored anymore — then stopped.
On October 6, 2019, under my earth blanket, I can finally rest in peace.
May 2015:
Grace is today's host of dVerse.  Grace says:
…for today's Poetics prompt, compose a poem using "I am…" with a First Person narrative.