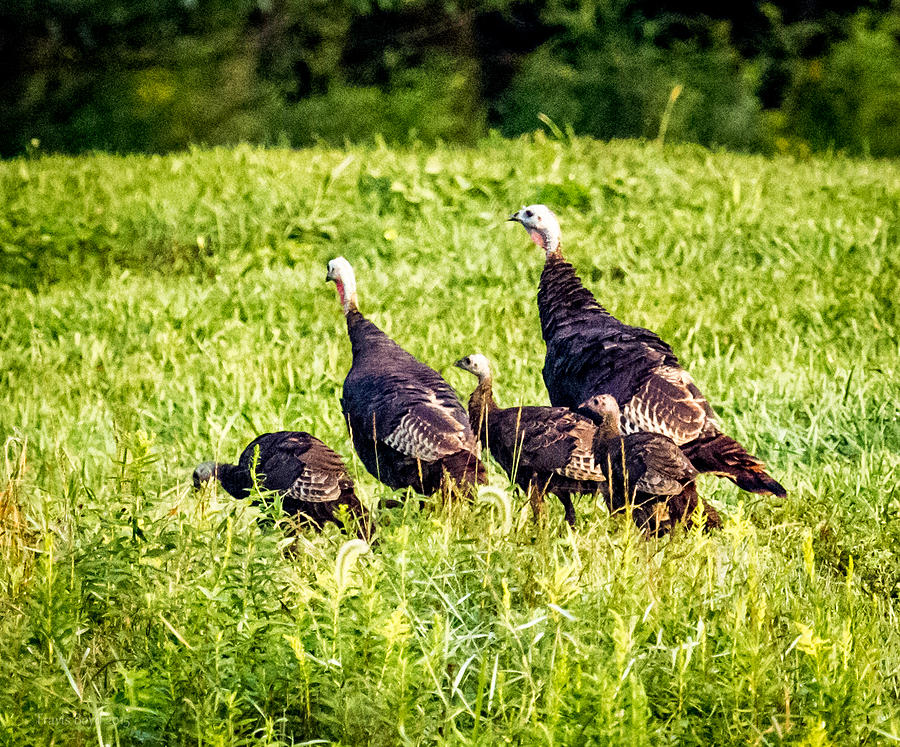 Mama leads five jakes
Dawdled pecking crosst the road
Papa follows, lookout
Autumn's new coolness arrives
Warm feathered huddles in night trees
This morning on my trip to the library, I waited and watched a family of turkeys crossing the road. It seems a little late for jakes, but what do I know.
Note: Adult male turkeys are called toms and females are called hens. Very young birds are poults and adolescents are called jakes. This information was gleaned from a website with other interesting facts about wild turkeys. If you want to know more, go here.
Image is "Wild Turkey Family" by Travis Boyd
Frank J. Tassone is the host of Haikai Challenge.  Frank says:
This week, write the haikai poem of your choice (haiku, senryu, haibun, tanka, haiga, renga, etc.) that alludes to new coolness (shinryoo).