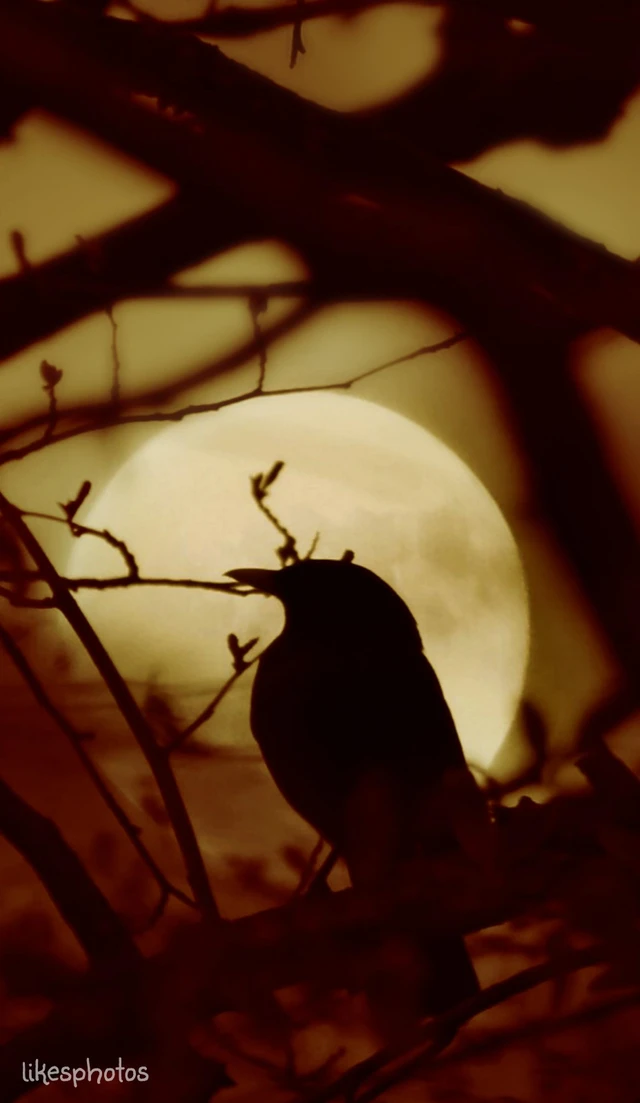 As Autumn weather cools things down in the Northern hemisphere, woodpeckers get ravenous and attack the silent suet cakes with increased vigor. Unfortunately, their enthusiasm has been more keen than usual this year as they look for tasty snacks they imagine are hiding in the wood siding of the house. They may be doing me a favor by tapping out ants or other wood-dwellers and -eaters; yet their tapping here and there is bothersome in sound and effect.
Mlady and Dotty go on high alert when the tapping comes close to the open windows and doors. They look wherever the tapping is, and I look at them looking at where the tapping is then go out to wave my wings and squawk at them over the course of the day.
Autumn moon rises;
its spotlight dapples shadows —
tired woodpeckers dream.
image by Billy (could not find any pics of sleeping woodpeckers, so this one will have to do.)
Frank J. Tassone is today's host of dVerse.  Frank says:
Today, let us write haibun in which we use the word "moon," alluding to whatever context we find most meaningful. For those new to haibun, write a prose paragraph or two, followed by a haiku, in which you include a seasonal reference, and a complement of divergent images that provokes insight.