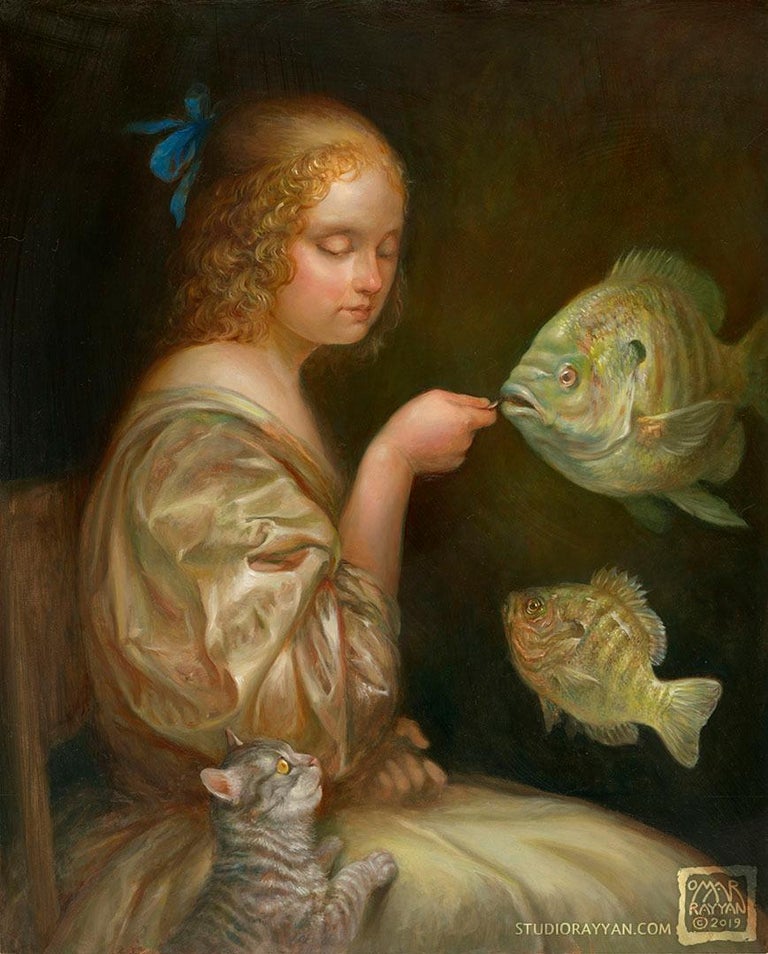 She feeds them in a quiet place
Where willows droop; they know her face.
Her pail with net, cracked corn, sharp spear;
Unsensed the trap, fins swim sans fear. Death strung on lace.
Her zinnias smile when she returns,
Their hungry sway in copper urns,
The roses arch with ruby grace
In trellised dance; they know her face. Her shovel turns.
Feed.quiet.copper
is the 3 word combo I chose. The form used is florette.  I didn't look up where this was at near London, UK until after the poem was written. It is The National Gallery, which is so very cool as it is one of the few places in London I actually visited once upon a time about 20 years ago.
Images:
Top:  "Feeding the Fish," by Omar Rayyan
Bottom:  "Garten"
Sarah is today's host of dVerse. Sarah says:
I did a little tour of London for you and picked out some 3 word combos. All you have to do is choose one of them, write a poem (3 – 12 lines long), and link it up as usual.