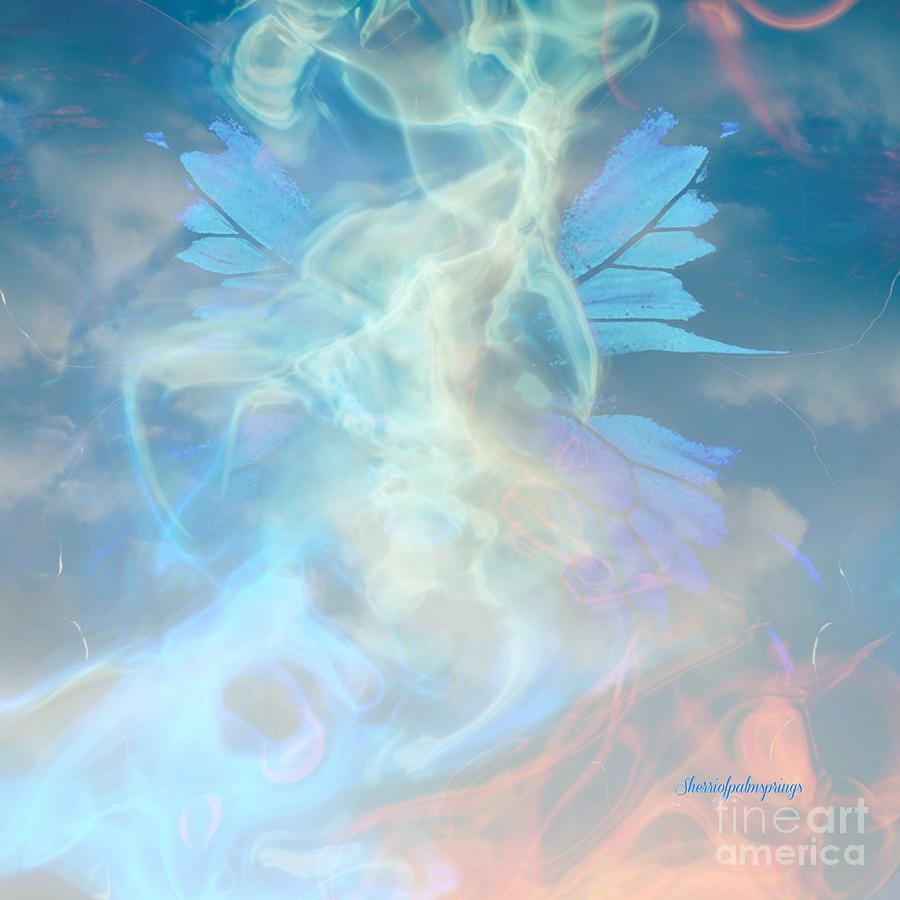 Once peery twinkles,
now opaque orbs. Ears batten,
echoed messengers.
Loved ones murmur denouement.
Angels' whooshes take me home.
Image:  "Angel Wings and Heaven," by Sherri's of Palm Springs.
Frank J. Tassone is today's host of dVerse' Meet the Bar.  Frank says:
Let us write our own Jisei. Write a haikai (haiku, senryu, tanka, kyoka, Gogyohka) or haikai-esque poem that reflects on imminent death—and the significance of life in light of it. If you are going for the haikai-esque, keep the lines brief (no more than 10) and use the aesthetics of haikai (simplicity, heartfulness, and pathos). If you feel daring, you can attempt the gembun—a one-sentence haibun, but otherwise, keep away from long forms.