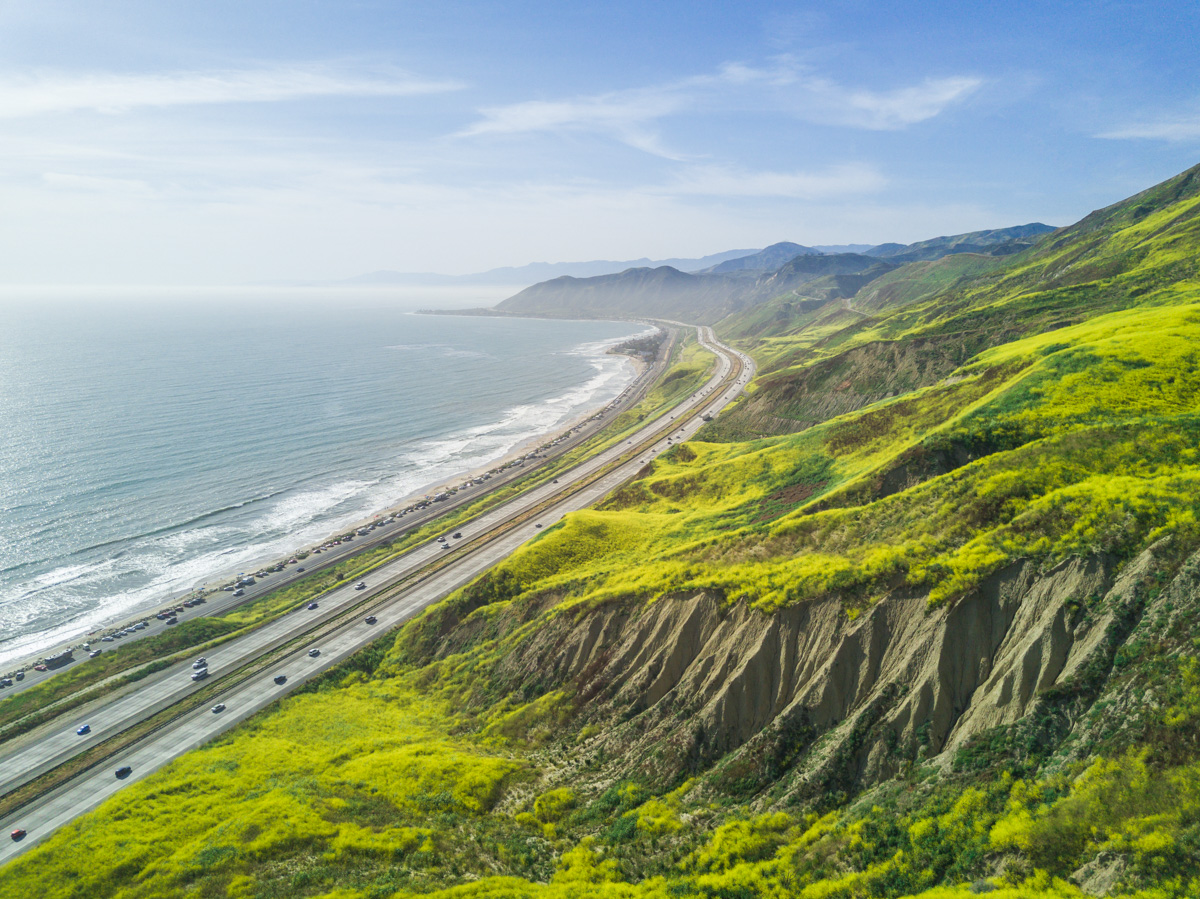 photo by Alex Nye
Back in 2008, my then-boyfriend had gone on and on about the years he spent living in Santa Barbara, CA, to a point where I seriously thought about getting a job there and relocating. I watched the county human resources web site and applied for jobs I was qualified for. Sure enough, I received a notice that I had been accepted to take the required test for one of the positions. It meant flying out to Santa Barbara.
We decided to turn it into a vacation. It had been ten years or more since my boyfriend had been there, but he remembered a nice little hotel in nearby Goleta, so that's where I made the reservation. We landed in Los Angeles and took a shuttle to the car rental place, then drove 99 miles north on Highway 101 along the CA coast. At that moment my heart was thumping happily at the strange beauty of the place. Pulling into the Goleta hotel, we discovered it was now a flop house for day laborers, many lounging on the upper balcony. We spent our time there with no issues but a nervous first night.
Quite a crowd of applicants had assembled at the building for the test-taking. The test takers were monitored closely. It lasted a long time and was all about decision-making in human service crisis situations. I think smoke was coming out of my ears by the time it was over.
Once the testing was done, my boyfriend and I were free to explore the places he had gone on about at length. The Santa Barbara Pier, a mountainous tall waterfall of trickling water and moss, a giant bridge going over a lonely gorge, Solvang, where it is always Christmas. I started to envision myself living in such a place.
Back in MI some weeks later I got a call that they wanted to interview me for the position by phone. I thought long and hard about it until the day of the interview and ended up declining. What stopped me that day? I'm still not sure.
Cold feet in the fall
Is the grass always greener?
Walk old paths with sons
Lillian is today's host at dVerse.  Lillian says:
So the prompt for today's haibun, follows the theme of a New Year. Please write about some new beginning you've experienced in your lifetime. It could be a new job; your wedding; birth of a child or grandchild; a move; rejuvenatement (never say retirement); planting a new garden or the first blooms in your garden; tasting a new food; experiencing a new culture. Anything along the lines of a new beginning that you've experienced.  And I'm asking for a CLASSIC HAIBUN that includes a TRADITIONAL HAIKU.