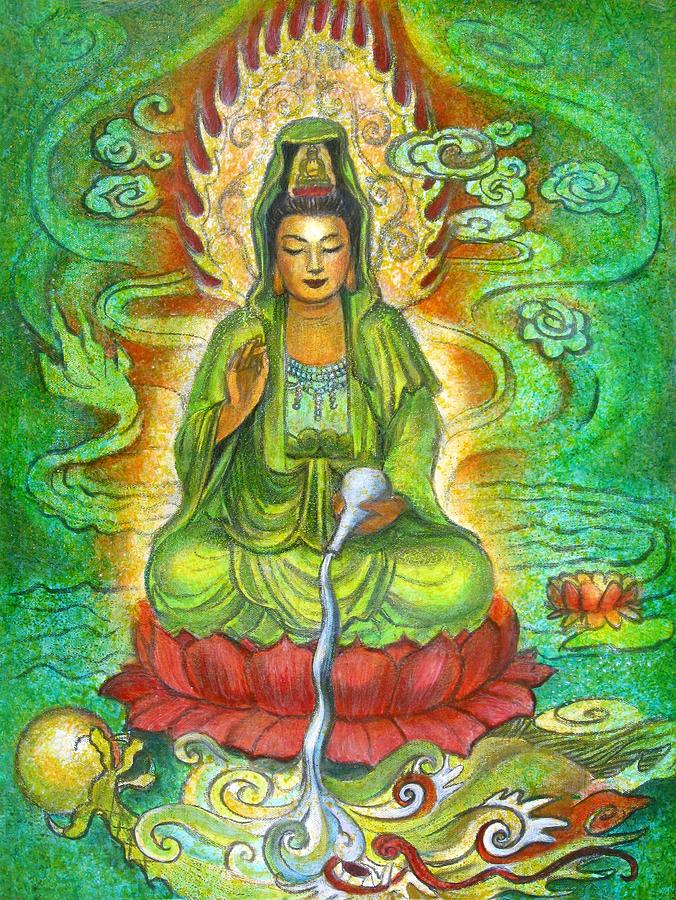 When you're born, your life (past Karma) is like a piece of string
with knots in it and you've got to try, before you die,
to undo all the knots: but you
tie another twenty trying to get one undone.
–George Harrison, from "I, Me, Mine,"
pages 180-181, talking about his song,
"The Art of Dying."
We rise again with life that's swapped
from incarnations' carousel,
bestowed with knots that can't be lopped.
Our goals: to tease them thread by thread
and quash new clots that squat and plop,
to drop with smoothed ropes at the end.
Then –
we rise again…
image:  Water Dragon Kuan Yin by Sue Halstenberg
I've been reading George's book and in a bit of serendipity, read the top passage just a few days ago.
Mish is today's host for dVerse' Quadrille.  Mish says:
So be knot afraid. Incorporate the word "knot' or a form of the word into your poem. Remember that a quadrille can be any style, but must be exactly 44 words, and …yes knot including the title.