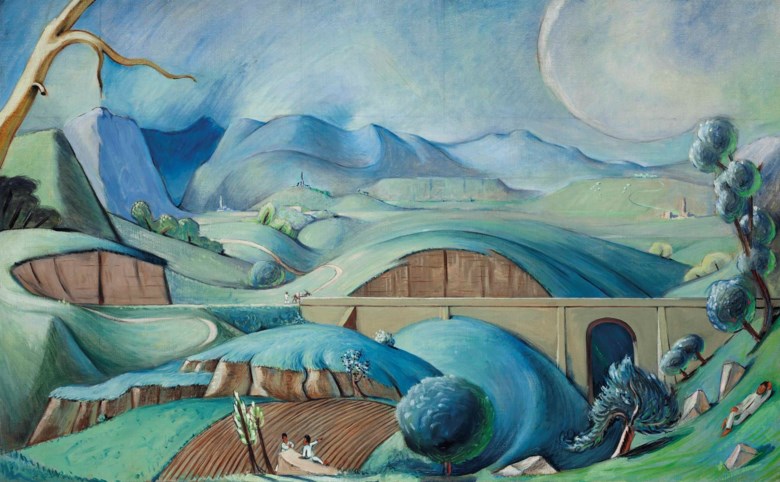 I roll morning blinds and see
a vista of life ashimmer with
Sol's panoptic egalitarianism.
I don't bother with socks and shoes.
Swooping up a cup of hot coffee,
I step outside and join the scenery.
Soft sighs, one with all, welcomed,
refreshed, refashioned.
Image:  "Landscape," by Jean Charlot (1898-1979)
De Jackson (aka WhimsyGizmo) is today's host for dVerse' Quadrille. De says:
Compose us a poem of precisely 44 words, not including the title, and including some form of the word BOTHER.