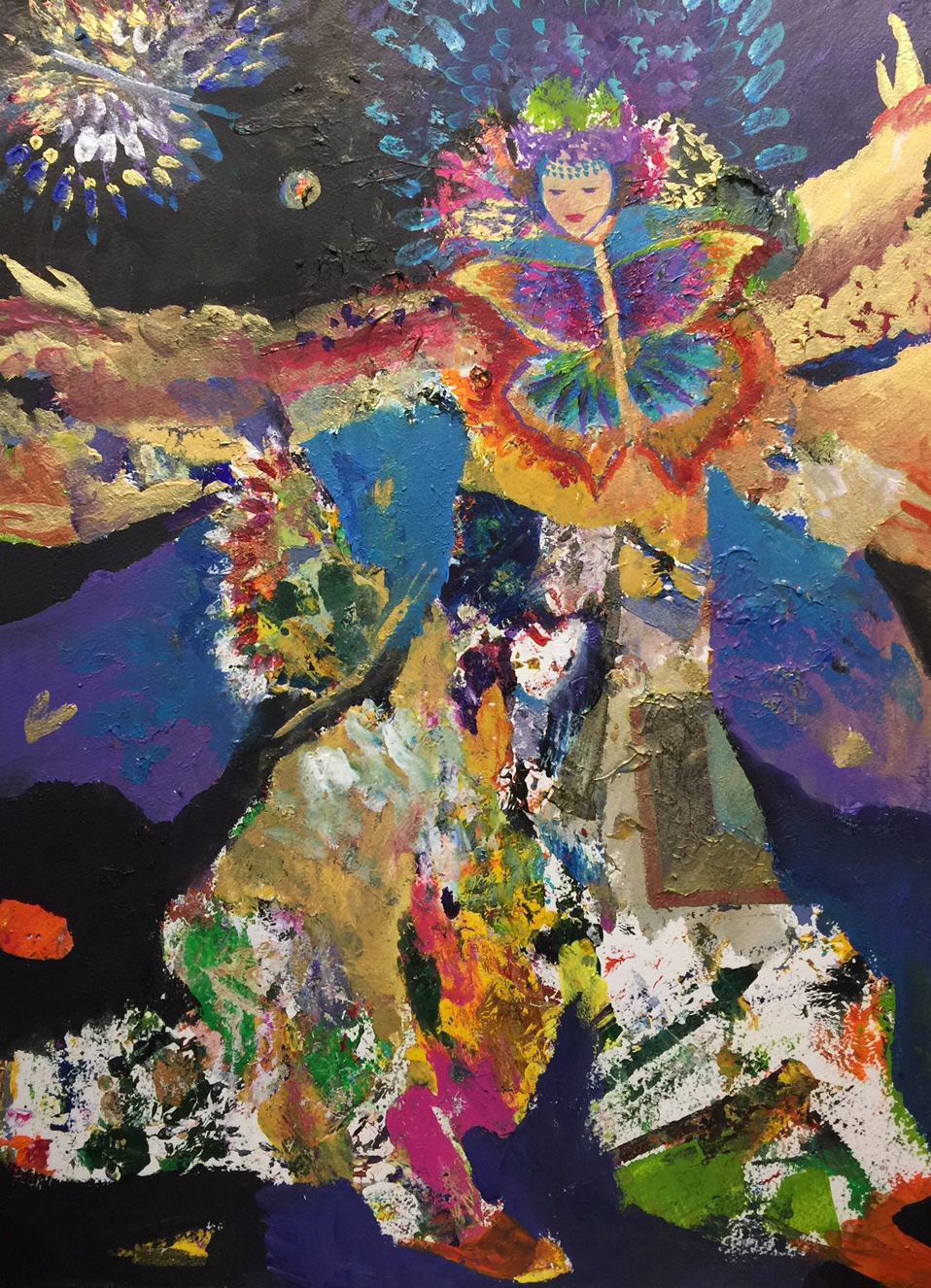 Healer
Magician, god-imbued face,
stage-glides in feathers
soul searching each heart to pour
the kindness of grace.
Mango sunrise through stained glass
sears clean forbidden
streaks as it heals heaven's lost.
Magicked
Magician, your tricks
ruffle soft through my feathers,
soul strings thrummed in tune.
A strange mix of carnal grace,
mango martinis
where redeemed meets forbidden;
lost, yet still sweet found.
top image by Jessel Miller
second image:  Chez le Père Lathuille (1879) by Édouard Manet
I am today's host of dVerse' Open Link Night.
My offering today is using the Kindku, a newly invented poetry form inspired by both traditional Japanese forms (like the haiku and tanka) and Found Poetry.  Co-created  by Cendrine Marrouat and David Ellis, here are the rules for writing one taken directly from their website, Auroras & Blossoms. I learned about this from from Paul's Poetry Playground.
I chose page one of Alice Walker's book, The Temple of My Familiar. The seven words I chose, in order are:
magician
feathers
soul
grace
mango
forbidden
lost
Instead of writing one Kindku, I chose to write two using the same word list. The first one has the 7/5/7/5/7/5/7 lines, and the second one has the 5/7/5/7/5/7/5 layout.