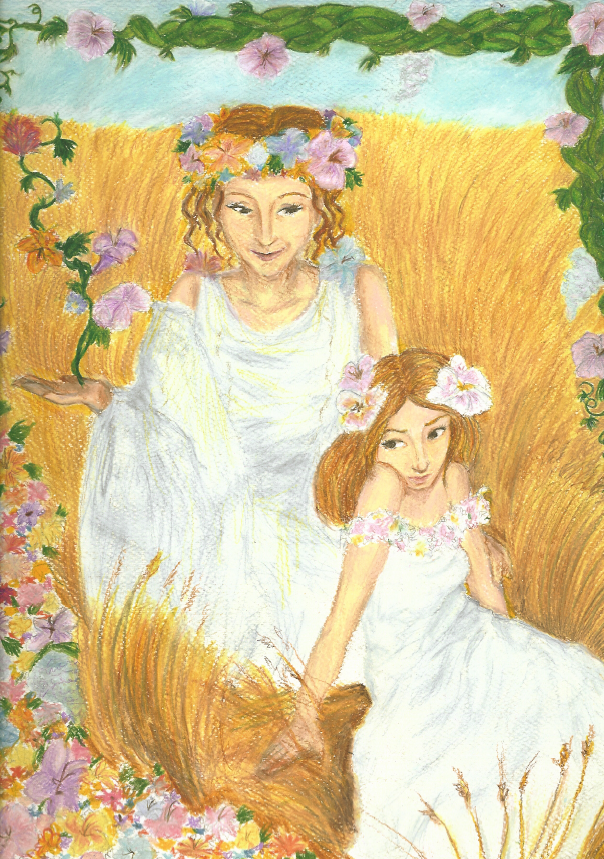 Incestuous,
insufferable,
impulsive,
ignoramuses.
Females, kernels of life, love,
sustenance for frame and aether,
shamefully and with intention
objectified, defiled, restrained.
Gods, my ass.
Libidinous brutes
who have their uses;
yet mostly chaff.
image:  Persephone and Demeter by HillyMinne
Sarah is today's host of dVerse' Poetics. Sarah says:
Tonight I'd like you to take inspiration from this myth [of Persephone.] I've tried to keep my retelling as minimal as possible to give you space to use your imagination. Give me a poem that bubbles up from this mixed up family saga, a poem that smells of spring, or is touched by the dark fingers of the lord of the dead.