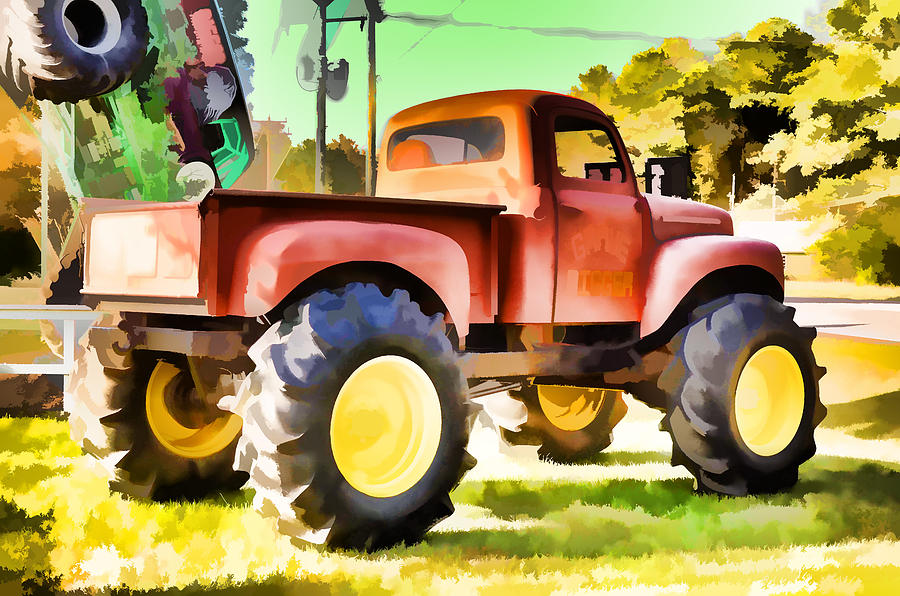 Monster truck thumpin'
groovin' down the road.
Rock and rollin' treads
on a raised frame strikes
dread to warm-blooded
crossers – soon dead. Suicide
butterflies litter its gut-spattered
chrome grill; bits fill the tarvey.
Smooshed squirrel crow bait
waits; caws echo in its wake.
image:  "Monster Truck Grave Digger 1," by Jeelan Clark
De Jackson (aka whimsygizmo) is today's host of dVerse' Quadrille Monday.  De says:
Greetings, groovy palmers of poems! De Jackson, aka WhimsyGizmo, here. It's time again for my all-time favorite of all prompts, the Quadrille. This tiny happy little poem dance is made up of just 44 words, not counting the title, and including one word we here at dVerse provide. Today, I'd like you all to get groovy.