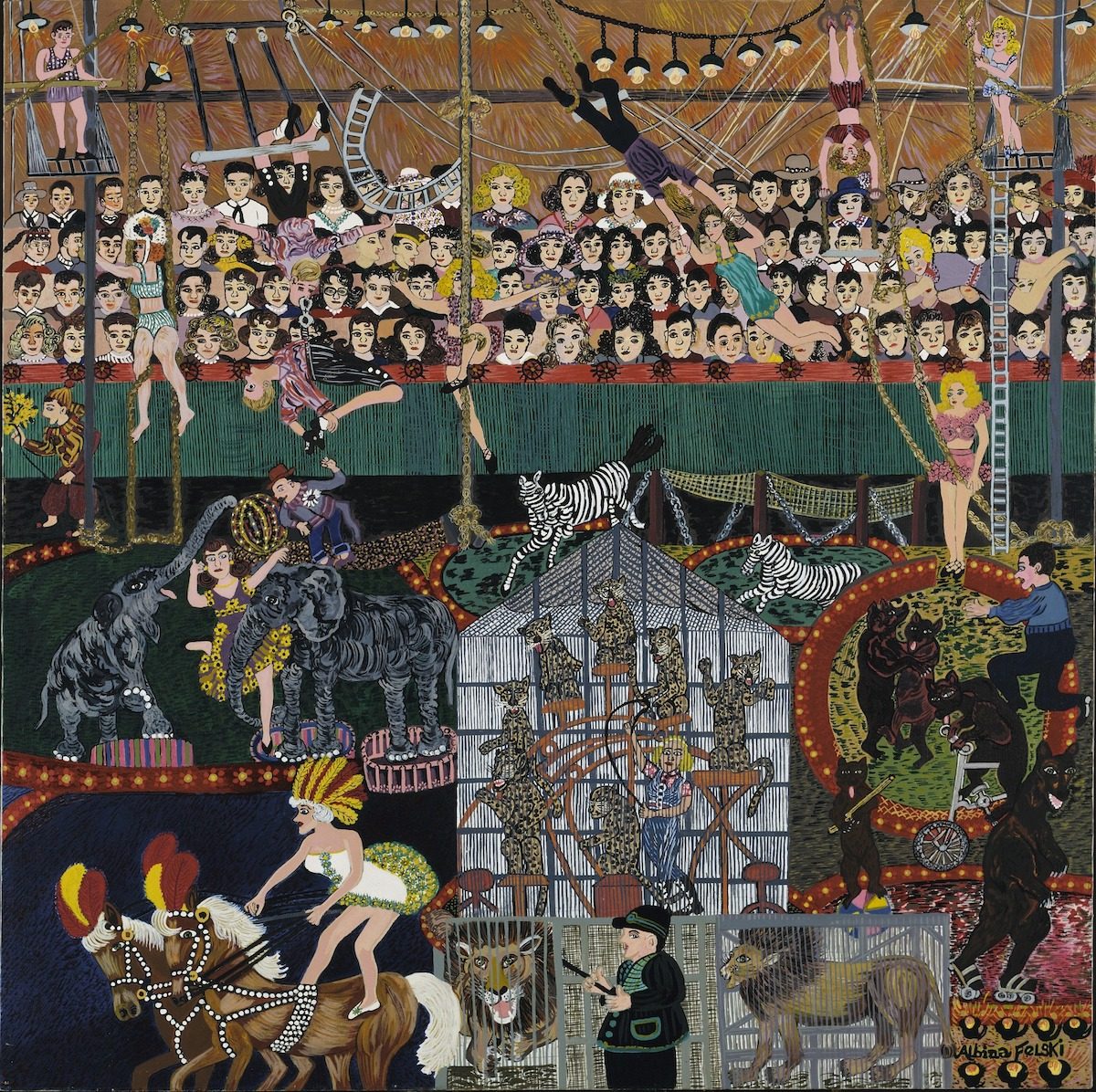 Curled in her warm arms, rocking
as James Darren* sings on the radio.
At bedtime, she tells me stories of faeries
and ogres while rubbing my aching legs.
I'm dropped at another stranger's tent.
Ignored, uneasy sleep in an empty corner
until her midnight voice returns, slurs,
"Let's go." Dad will never know.
Carnies' front room partying with Barbie.**
Crawling from my room along the wall,
their curiosity is more entertained with
mine than Barbie, whisky, and weed.
Reading diary's center ring epithet for her,
my hair is in her handfuls, slap after slap,
trapped under her on the floor
as she screams, "I'll teach you…"
Off-key calliope tunes, haunted echoes
remind that the circus is always in town.
Yet rides, now old, fall down. Crumbling
clown honks to calloused learned ears.
Image (one that I truly adore):  The Circus, by Albina Felski
A continuing thread through the stanzas is the circus.
*James Darren sang, "Goodbye Cruel World," about running off to join the circus.
**Barbie is a pseudonym for one of a stream of interesting live-in babysitters we had.
The cadralor form is perfect for this prompt.

Ingrid is today's host for dVerse' Poetics. Ingrid says:
Now try your hand at writing your way out of a place of pain… Let's always keep in mind Wordsworth's definition of poetry as 'emotion recollected in tranquility.'