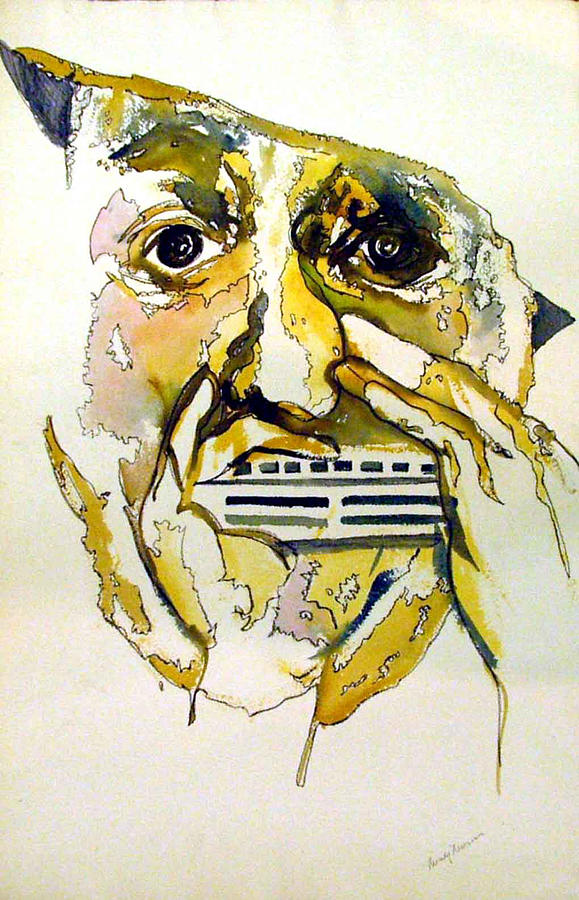 Invitation trumpeted,
"Tea with Florence"
in big, bold letters.
Woefully underdressed
in my lace chemise
nonetheless confetti
lifted me from my pre-
caffeinated goblinhood.
Espresso lips saw
rolling fog lift in mirror.
Florence's invitation was
the first light seen from
terminal hidey hole's
temporary masquerade
as a sad hermit. YAY!
top image:  "Harmonica Player" by Mindy Newman
Only as I was finishing this up did I realize it was about a lunch invitation I got earlier from my old lunch group from work, the first one from this group in a number of months. Thank you for the fun prompt, Sarah!

Sarah is today's host for dVerse' Poetics. Sarah says:
I want you to choose one of these paint names and use it as the inspiration for your poem. That's all. Keep it as free form as you like. You can use the name in your poem, or as a title. You can do an acrostic if you want – or any other kind of puzzle poem you can think of. If you're feeling like more of a challenge, see how many of them you can incorporate. Let's just kick back and have some fun here!
Here is your list:
·         Trumpet
·         Tea with Florence
·         Chemise
·         Confetti
·         Goblin
·         Mirror
·         Rolling fog
·         First light
·         Hidey hole
·         Masquerade