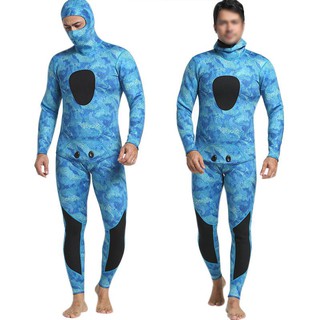 image link
In the digital age of too much information, The Test had put so many memes, thoughtbytes, myths, and buzz inside of Timbo's head that it felt like it was vibrating. Crammed full and crawling, the processor in his frontal cortex seized up. Like a marquee on a theater, LED bubble lights flashed circling the words, PASS OR DIE.
Training commenced at daylight each morning and ended at sunset each evening, seven days a week. When Timbo wasn't training, he was eating high energy food or resting. And feeling the buzzing vibration in his head. He had four weeks left.
His buddy Jax was also testing, so they trained together as often as possible. Jax had a partner and two young children, so his passing The Test was vital to getting his family Over. Timbo's family was lost in The Purge, but his soul mate, Mariah, was on The Other Side after passing six months previously. Jax and Timbo encouraged each other, and the competition between them improved both of their performances.
Test Day arrived. Both men were at the height of physical conditioning. Conditioning was effective in staving off the intruding thoughts and fears. Upon wakening, Timbo felt a lurch in his gut. Today was the most important day of his life.
He and Jax arrived at The Test location, a small inlet near the sea. The bleachers were full of audience, and video camera drones passed back and forth overhead as it was nationally televised. Jax' family surrounded him; all were crying and hugging. His family headed to the special bleacher reserved for family.
Timbo and Jax donned their wetsuits in the locker room. Looking at each other they shook hands and hugged and then bowed their heads in prayer.
As they exited the gymnasium the crowd cheered. Would these two be heroes or would they die today? Adrenalin was pumping in every blood vessel. The two men walked to the launching point of the dock. Surveying the surface of the water, they filled their lungs with air. The announcer identified the participants and repeated the mantra of the history of The Test, that successful completion, which was accomplished by swimming a mile in waters full of predatory fish and other sea creatures to the far shore, where a crowd was also assembled and waiting, meant life. Failure meant the swimmer was wounded, eaten, or otherwise unable to carry on, which meant death.
Purging all stale air, then taking a deep breath of fresh, Timbo waited for the starting gun. As he began The Test, all words and ideas fled from his mind. He would survive. Mariah was waiting for him.
Sarah is the host of Mindlovemisery Menagerie's Saturday Mix.  Sarah says:
This week we are diving into the depths of PERSONIFICATION. Our challenge is all about the use of personification in our writing. You will need to use the statement provided in your response – which can be poetry or prose.  Our statement using, personification is:
– As he began the test, all words and ideas fled from his mind.