Jim Adams is the maker of broccoli cheese casserole and is the prepared host of Song Lyric Sunday. Jim says:
In case you have not guessed it yet, the Song Lyric Sunday prompt is food related this week, because of the Thanksgiving holiday that is approaching. I think that everyone will have a lot of fun with this one being Bounty/Dessert/Eat/Feast/Food/Hungry/Turkey.
Here are the "rules":
• Post the lyrics to the song of your choice, whether it fits the theme or not. If it does not fit, then please explain why you chose this song.
• Please try to include the songwriter(s) – it's a good idea to give credit where credit is due.
• Make sure you also credit the singer/band and if you desire you can provide a link to where you found the lyrics.
• Link to the YouTube video, or pull it into your post so others can listen to the song.
• Ping back to this post or place your link in the comments section below.
• Read at least one other person's blog, so we can all share new and fantastic music and create amazing new blogging friends in the process.
• Feel free to suggest future prompts.
• Have fun and enjoy the music.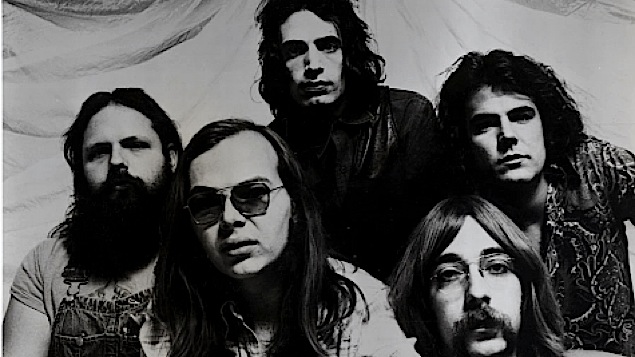 Steely Dan band members l. to r.: Denny Dias, Walter Becker, Donald Fagen, Jeff "Skunk" Baxter [in front], Jim Hodder
David Palmer, who some call the "mystery man" of Steely Dan
Can't Buy a Thrill is the debut studio album by the American rock band Steely Dan, released in November 1972.
This is the only Steely Dan album to include David Palmer (pictured separately) as a lead vocalist, but drummer, Jim Hodder, sings lead vocals on the song I chose from it, as well as singing the "Dallas" single. By the time recording of the next album began, the band and producer Gary Katz had convinced Fagen to assume the full lead vocalist role.
The album peaked at number 17 on the Billboard Top Pop Albums. It was certified Gold by the Recording Industry Association of America (RIAA), for shipments of 500,000 copies in the US, then certified platinum by RIAA on September 7, 1993, for shipments of 1,000,000 copies in the US.
Writing for BBC Music, Lester said the album was so "fully-formed … that you would scarcely believe that it's their debut", and observed "tightly constructed songs with dazzling hooks, clever, cryptic lyrics, and vocals that offer teasing critiques for those that want them." In 2003, Rolling Stone ranked Can't Buy a Thrill number 238 on their list of the 500 greatest albums of all time, and 240 in a 2012 revised list.
S. Victor Aaron from Some Thing Else says of the song I chose, "Midnite Cruiser":
It's the only Steely Dan song drummer Jim Hodder sang lead on. His middle-pitched, nasally warble is… a great fit for this song.
"Midnite Cruiser" is one of the better deep cuts on Steely Dan's debut, combining the genteel stroll of country with a syncopated, piano-driven harmonic structure that's sort of a folk-jazz hybrid. The frustration and anger from an opportunity lost seems to be the theme of this tune, and Hodder's delivery does a decent job of conveying the feeling of disappointment and resignation.
Hodder also drums well on this song, and his tasteful licks were consistently good throughout his time in Steely Dan…  Hodder stuck around through Pretzel Logic, but he wasn't even asked to drum on any tracks on that record. He saw the handwriting on the wall and left the band soon after its release. From there, he did many session dates until he drowned in his swimming pool in 1990. He was only 42 at the time.

Thelonious, my old friend
Step on in and let me shake your hand
So glad that you're here again
For one more time
Let your madness run with mine
Streets still unseen, we'll find somehow
No time is better than now
Tell me where are you driving, midnight cruiser?
Where is your bounty of fortune and fame?
I am another gentleman loser
Drive me to Harlem or somewhere the same
The world that we used to know
People tell me it don't turn no more
The places we used to go
Familiar faces that ain't smiling like before
The time of our time has come and gone
I fear we've been waiting too long
Tell me where are you driving, midnight cruiser?
Where is your bounty of fortune and fame?
I am another gentleman loser
Drive me to Harlem or somewhere the same
[Guitar solo]
Tell me where are you driving, midnight cruiser?
Where is your bounty of fortune and fame?
I am another gentleman loser
Drive me to Harlem or somewhere the same
Tell me where are you driving, midnight cruiser?
Where is your bounty of fortune and fame?
I am another gentleman loser
Drive me to Harlem or somewhere the same…
Songwriters: Donald Fagen and Walter Becker