Nada and Frank, just trying to survive in the mean streets, ended up duking it out in what has been called, "the bloodiest buddy battle in cinema." Afterwards, Nada put the glasses on Frank.

Shepard Fairey took the concept and ran with it.
Frank Shepard Fairey (born February 15, 1970) is an American contemporary street artist, graphic designer, activist, illustrator, and founder of OBEY Clothing who emerged from the skateboarding scene. He first became known for his "Andre the Giant Has a Posse" (…OBEY…) sticker campaign while attending the Rhode Island School of Design (RISD).
His "Obey" Campaign is from the John Carpenter movie They Live which starred pro wrestler Roddy Piper, taking a number of its slogans, including the "Obey" slogan, as well as the "This is Your God" slogan.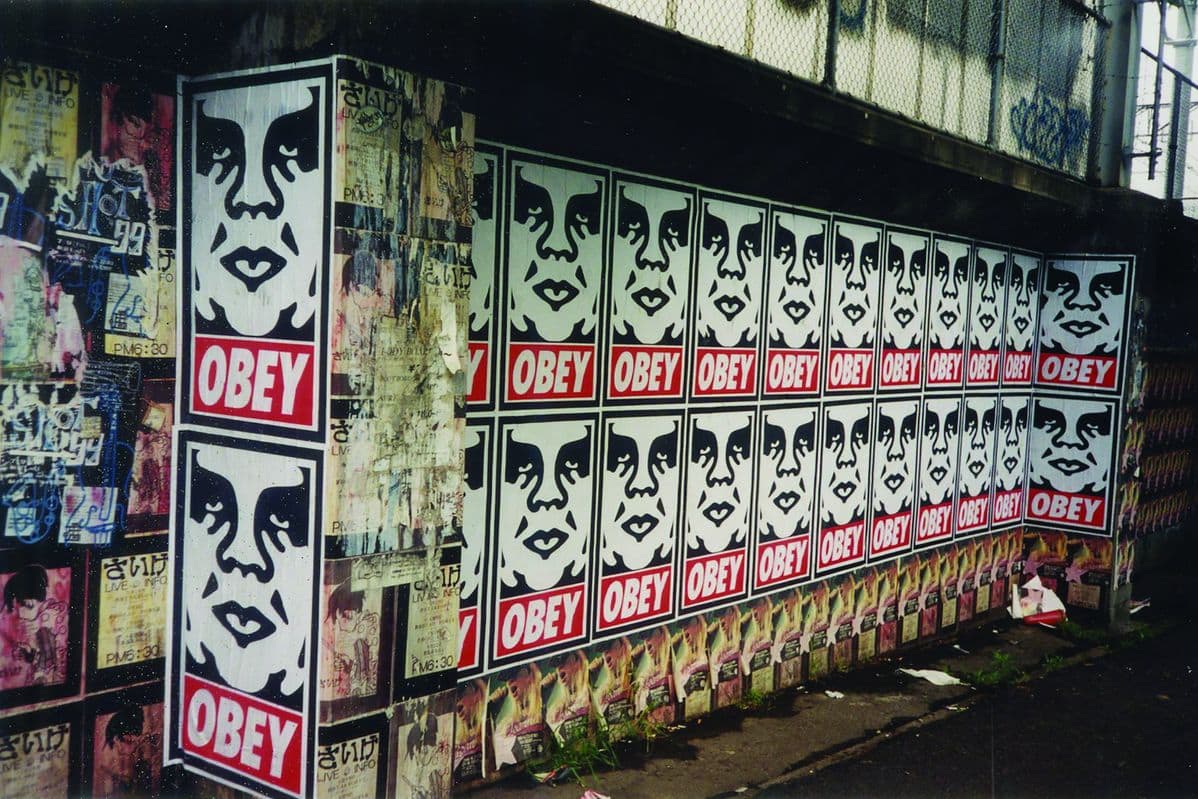 Fandango is the host of Fandango's Flash Fiction Challenge.