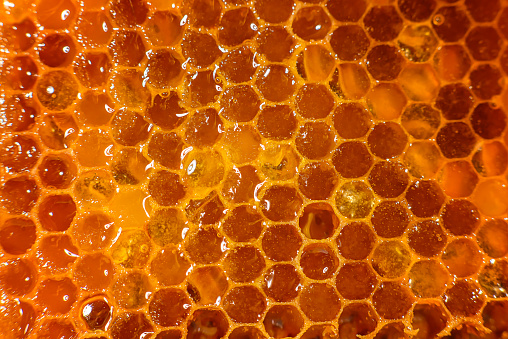 Days odd and even
even sun-crossed moon, are the
(the)ater of unresolved thoughts.
Thoughts waived, arrhythmic tattering honey.
Honey, swirled and cloudy, won't;
wont to ooze and cling to heart and wing, stick,
stick(y), drippy cotton-candy paralysis, pre-fossilized to
to(tal) unsolved resolution. Ink-expressed, we may have
have(n) in comfort that what we leave, might-have-been
been seen with eyes to find new pieces that fit in
(in)sistent grailic quests in mysteries. Eyes close to dream the
(the)aters of tomorrow will sing with burnished, fragrant honey.
Peter Frankis is today's host for dVerse' Meet the Bar. Peter says:
So tonight poets, I leave it up to you. Let's write something on endings:
it could be a poem that plays with endings – where your lines don't end properly but run off into the next line creating ambiguity and doubt.
it could be a golden shovel – find a poem (or indeed any other text) that annoyed you or that you loved, that spoke about change or resisted change, and use your golden shovel to comment, critique or cheer (don't forget to tell us the poem that you're quoting).
it could be a villanelle, pantoum, ghazal or any other repeating form which resists endings in favour of recurrence of emotion and memory.
it could be a poem with the good old 'repeating the word just in case you missed it' ending, or a surprise ending or a circular poem where the end brings us back to the beginning.
Today's offering is a golden shovel form (which is also a serpent's tail form that was created by Jane Dougherty), with a line taken from the following poem:
Sweet Enough Ocean, Cotton
by Thylias Moss
[excerpted from
her book Slave Moth]
I haven't seen the sea before
but it must be easy to love
because even without ever seeing it before
I call the blown-open cotton a sea,
I call moving through the rows
my attempt to walk on rough water.
It's not that the cotton seems watery
or that each cotton seed hair is like
a separate one of the sparkles the sun makes
when its light bounces in moving water,
–though it is like that
now that I think about it.
It's just how big
the cotton is. This small field
seems bigger than the sky,
and is the sky for ants. It's just
how the cotton carries you,
delivers you on a rocky shore,
shipwrecks you,
strands you
even though you can't argue
against what good it does
because you have been taken up in
the persuasion of a garment, of a cocoon.
I've been thinking about this.
While I'm working, I think
about this. My mind is the part of me
that gets the least rest.
It's never quiet;
there's always the hum
inside of me, the hive free inside me
making me think about honey, dipping
all my thoughts into honey
and even the thoughts honey won't
stick to have been in the honey,
have been next to honey so the knowledge
of honey is on them and the knowledge
all by itself is sweet enough.
I think about that, think how thinking
can be sweet enough
for now. Thinking about, thinking about
so much that is buried in the cotton.
Few months after we planted it,
I called the pink blooms of cotton before it ripened
an assault of endless sunset on the ocean.
Call it "the force," call it what you will, Frost's, "knowing how way leads on to way" is the modus operandi I've opened myself up to when it comes to inspiration, motivation, and all of the other -ations. How it applies here is that last week, I watched the film, "The Great Debaters," and learned about the existence of Melvin B. Tolson, who was the professor that led the students from the small college in TX to a debate with Harvard's debate team. Doing a little research on Tolson, I learned he was also a poet (and much more.) This led to my searching the district library for any books of Tolson's poetry, which led me to the borrowed book of poetry, "black nature: Four Centuries of African American Nature Poetry," edited by Camille T. Dungy. There is only one poem by Tolson in the book, and it is a powerful one. I didn't use it for today's Golden Shovel form today, but you can find it here.
Instead I read through twenty-some poems and chose the one by Thylias Moss. From wikipedia, I learned:

Thylias Moss (born February 27, 1954, in Cleveland, Ohio) is an American poet, writer, experimental filmmaker, sound artist and playwright of African-American, Native American, and European heritage. Her poetry has been published in a number of collections and anthologies, and she has also published essays, children's books, and plays. She is the pioneer of Limited Fork Theory, a literary theory concerned with the limitations and capacity of human understanding of art. Since 1993, she has been a Professor of English and a Professor of Art and Design at the University of Michigan in Ann Arbor, Michigan.
Moss was born Thylias Rebecca Brasier, in a working-class family in Ohio. Her father chose the name Thylias because he decided she needed a name that had not existed before. According to Moss, her first few years of life were happy, living with her family in the upstairs rooms of an older Jewish couple named Feldman (who Moss believes were Holocaust survivors). The Feldmans treated Moss like a grandchild.
When Moss was five, the Feldmans sold their house and moved away. Her parents continued to live in the house with the new homeowners and their 13-year-old daughter, Lytta, who began to baby-sit Moss after school. Moss experienced constant harassment from Lytta and several traumatic events before the age of nine. She later said about her trauma: "I never said a word of this to anybody….I was there witnessing things that only happened when I left that house."
At age nine her family relocated, causing her to be sent to school in a predominantly white district. After enduring bullying and racism from both her peers and teachers, she withdrew from social interaction at school and did not speak freely in classes until many years later in college. It was during this time she gave more attention to writing poetry, an activity she had begun two years earlier.