Liev Schreiber as Ray Donovan
Originally on Showtime
7 seasons, from 2013 – 2020 (and a movie in 2022)
82 episodes (12 in each of the first 6 and 10 in the 7th season)
Directors: with # of episodes: John Dahl (11,) Tucker Gates (9,) Michael Uppendahl (9,) David Hollander (6,) Allen Coulter (4,) Daniel Attias (4,) Colin Bucksey (4,) Guy Ferland (3,) Joshua Marston (3,) Michael Apted (2,) Lesli Linka Glatter (2,) Phil Abraham (2,) Liev Schreiber (2,) Ed Bianchi (2,) Robert McLachlan (2,) Daisy von Scherler Mayer (2,) Stephen Williams (2,) Zetna Fuentes (2,) and 1 episode each for Daniel Minahan, Jeremy Podeswa, Greg Yaitanes, Tricia Brock, James Whitmore Jr., Carl Franklin, Denise Di Novi, Tarik Saleh, Nick Gomez, Dash Mihok, and Kyra Sedgwick
Genres: drama, crime
Starring
The Donovan Family
Liev Schreiber is Ray Donovan, the central character in the series, the planet the rest of the satellites revolve around. Set in L.A., Ray is a fixer to the stars and star makers. Kill your mistress by mistake on a coke binge? No problem. Macho star in love with a trannie? No worries. There is Ray the professional fixer that never fails. Then there is Ray the second oldest brother of a severely dysfunctional family, where he can never seem to do right or fix anything.

Eddie Marsan as Terry Donovan
Eddie Marsan is Terry Donovan. Terry is the oldest brother. He manages Donovan's Fite Club, the family boxing club that always loses money but is a perfect front for Ray's money laundering (that Terry knows nothing about!) Terry, who was a strong contender to be a top boxer, was put into a mismatch by his father and got a brain injury that has given him palsy in one of his arms. Terry is a serious sort that acts as a mentor/trainer to talented young boxers. He has a pattern of attracting women who, for one reason or another, leave. He has a lot of pent-up anger about a lot of things.

Dash Mihok as Brandon "Bunchy" Donovan
Dash Mihok is Brandon "Bunchy" Donovan. Bunchy was molested for years as a kid by a Catholic Priest and has real intimacy issues because of it. When the series opens, Bunchy is part of a class action suit against the Catholic Church for his childhood sexual abuse. Bunchy also boxed as a kid and may have been hit in the head too many times, leaving a cognitive impairment and some impulsivity issues. Bunchy sleeps at the gym. Terry looks after him.

Pooch Hall as Daryll Donovan
Pooch Hall is Daryll, the Donovan brother from another mother. When the other brothers' mother was dying of cancer, their dad went and shacked up with Claudette (Sheryl Lee Ralph) and together they had Daryll. When Mickey, their father and the patriarch of the Donovan clan, goes to prison, Claudette hooks up with Alan (Paul Michael Glaser,) a big movie producer, and moves to Palm Springs. As the story opens, Daryll has never met any of his brothers.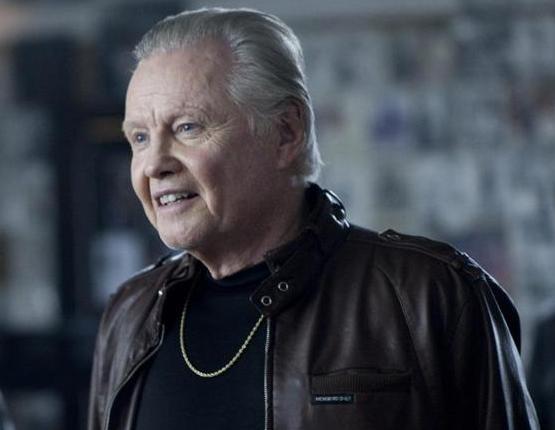 Jon Voight as Mickey Donovan
Jon Voight is Mickey Donovan, the patriarch of the family. As the story opens, Mickey is in Walpole doing a 20-year sentence for a murder he didn't commit. While Mickey has been in prison, Ray has stepped into the patriarch role. Everyone is worried about when Mickey gets out of prison because he is a force of mayhem and chaos, one who is always scheming but one whose schemes always get f*cked up. Unfortunately, those around him are the ones who suffer because of his f*ckups. Mickey is the charismatic flim-flam man who could talk a leopard out of its spots. Ray seems to be the only one who can see Mickey for who and what he is, even when others who have borne the brunt of his mistakes again and again seem to have amnesia. Mickey is a lovable, but toxic, rascal.
Emily Richardson is Bridget, the oldest sibling and only sister of the Donovan brothers. As the story opens, we learn that Bridget committed suicide back in high school. The facts surrounding it are blurry, but over the seasons the pieces are put together.

l-r Bridget, Conor, and Abby Donovan
Ray's Family
Paula Malcomson plays Abby, Ray's attractive, feisty, haranguing wife. Ray is a serial cheater and Abby turns a blind eye to it as much as she can. Ray's work is his life and he's away from home more than most. He also has his own private apartment downtown that the family isn't welcome to visit. Abby has a beautiful home in the burbs of L.A., but often she's lonely and bored. She's been with Ray since the beginning, when the two were growing up in Boston. They each know that theirs is a forever relationship. Abby's a decent mother, but often it seems she is preoccupied by what she feels is Ray's emotional abandonment and what she doesn't have, which leaves the kids with their own form of double parental abandonment.
Kerris Dorsey plays Ray's daughter, Bridget Donovan, named after her long-departed aunt. Bridget is a brainy high school student with the best grades. She has a guitar and writes and sings her own compositions. She's searching for something to fill the empty spaces in her world and sometimes makes poor choices. She loves her parents but has an uncanny knack of seeing through them, which makes her a little jaded when it comes to them. Ironically, she loves her uncles and her grandpa unconditionally.
Devon Bagby plays Ray's son, Conor Donovan. Conor is 14 when the story opens. Devon is the typical 14 year-old who likes to play video games. Conor also has a violent streak. He is never one to start a conflict, but you can be sure he will finish it when it comes to bullies. Conor feels like the most alone one in the series. Bridget tries to advise him, as do his uncles and grandpa from time to time, but he doesn't really seem to connect well with anyone.
Ray's Work World
Katherine Moennig plays Lena, who is often in the office making her magic happen, but she sometimes gets her hands dirty out in the field. Lena is a lesbian who is unlucky in love as it often turns to domestic violence. Her loyalty to Ray is unwavering. He's a demanding but fair boss who gave her a chance when things were at a low ebb for her.
Steven Bauer plays Avi. Avi used to be in the Israeli Special Forces and is the man you want on the case to adjust/convince/neutralize and clean, as needed, under Ray's direction. Avi lives at home with his invalid mother. Like Lena, Avi's loyalty to Ray is unwavering. I think Ray met Avi through his first boss in the series, Ezra.
Elliott Gould is Ezra Goldman. Ezra is a potent mogul in L.A. He first met Ray as a young thug when Ezra was on a movie shoot in Boston and saw Ray's potential. He convinced Ray to move to L.A. and become one of his main fixers. Ray potentially could have other clients he's a fixer for, but Ezra and his realm keeps him pretty busy.
Guest stars
There are a plethora of stars that traverse the seasons. Usually they last a season, sometimes they carry over into more than one, and sometimes they don't last but a few episodes. Just a partial list of well-known names: Susan Sarandon, Hank Azaria, Katie Holmes, Ian McShane, Alan Alda, Sherilyn Fenn, Lisa Bonet, Tony Curran, Rosanna Arquette, James Woods, Ted Levine, C. Thomas Howell, Paul Michael Glaser, Brent Spiner, Jake Busey, Ann-Margret, Stacy Keach, Bronson Pinchot, Dabney Coleman, Richard Benjamin, Cheryl Ladd, Diane Ladd.
Aside from them are dozens upon dozens more in the cast.
Non-human Characters
ALCOHOL saturates pretty much every scene of Ray Donovan. Thankfully the kids don't take after their family members. Ray especially drowns himself in it to forget things. Everybody but the kids are guzzling the stuff. Sometimes other mind altering substances like powders show up – especially with Mickey – but mostly it's the sauce that is the preferred poison.
Sexual addiction is a condition that drives Ray. As the series goes on, Ray's addiction to alcohol, pain, and sex thread their way through his world. Since Ray is the "strong one" that everyone turns to for this and that, nobody's really interested in suggesting he seek treatment for any of them, as perhaps their fear is that he won't be so good at what he does if he stops doing them.
The baseball bat that Ray keeps in his trunk. He doesn't pull it out very often, but when he does, you know the beat-down about to go down.

Ray with his bat
Linked closely to the baseball bat is violence. Ray will use everything aside from violence to fix work issues, but if those fail, he is ready, willing, and able to use it. He never lays a hand on Abby or the kids, yet he's gotten into more than one drunken family brawl with his brothers and dad. Ray himself sometimes takes a beating; yet he has a curious relationship with pain. His tolerance for pain is very high. Even if he's hurting, he shrugs it off, and there is a sense that he may feel that he's earned his punishments on earth for his many bad acts. This stoic acceptance of physical damage combined with emotional numbness are certainly tied to his Catholic upbringing.
The phone – Ray is always on the phone. You know how they do a body count on John Wick movies? Or how many times Al Swearengen said f*ck in Deadwood? Seriously, someone needs to do a phone count on Ray. In the car, at home, in meetings, anywhere and everywhere.
Donovan's Fite Club
The boxing club is the one place in the series that truly feels like home base. Lots of the show is filmed at Ray's family home, but honestly, it never feels homey there. It feels like so many strangers co-exist in it but seldom connect with each other.
The ocean and some homes near the ocean are settings for memorable events.
Synopsis: After reading the above information, you can pretty much guess what happens in Ray Donovan. Problems come up at work and at home; Ray finds a way to fix work problems and a way to deepen family problems. Ray has been a very criminal-minded individual for a very long time; yet at the same time he is passionate about giving his wife and kids every material comfort, price is no object. He seems well-aware how he disappoints them emotionally yet clueless as how to fix it. A crucial piece that has only been touched on so far is Ray's relationship with his father, Mickey. Where Ray is the expert fixer, Mickey is the expert breaker. Ray hates his father and wishes he would go away, but he always worms his way back into things. Most of the seasons, Ray has a new "boss" that is his primary client, and all of them are high power players in their fields. The first several seasons are set in Los Angeles, so there are lots of directors, producers, actors, movie sets, filming, screenwriters, drugs, kinkiness, etc. going on in the episodes. They say Las Vegas is sin city, but my bet is on L.A.
Impressions: I love the show because I love Liev Schreiber as Ray. He's like an Iron Man Energizer Bunny that never wears down. I like how strong he is. What makes him such a compelling character to me is that, despite his giving his all, rarely does anyone acknowledge or appreciate that fact. In many ways, he's an object that is being exploited for his workaholic ways and his chronic religion-cultivated toxic guilt. I love watching his face, his expressions, the way he moves, his navigating through all of it like a shark in the water. I also love how Ray's relationship with each of his family members plays itself out through the seasons, especially the one with Mickey. Jon Voight is exceptionally good as Mickey. Wow! I also like how the creators of the show try to give all family members fresh story lines to work with.
Grade: 10
Etc.: from imdb: The necklace Ray Donovan wears carries a Saint Genesius medallion pendant. Saint Genesius is considered the patron saint of actors, lawyers, barristers, clowns, comedians, converts, dancers, people with epilepsy, musicians, printers, stenographers, and victims of torture.
Awards: 4 wins and 42 nominations
This was first published on Max' Power Pop Blog.