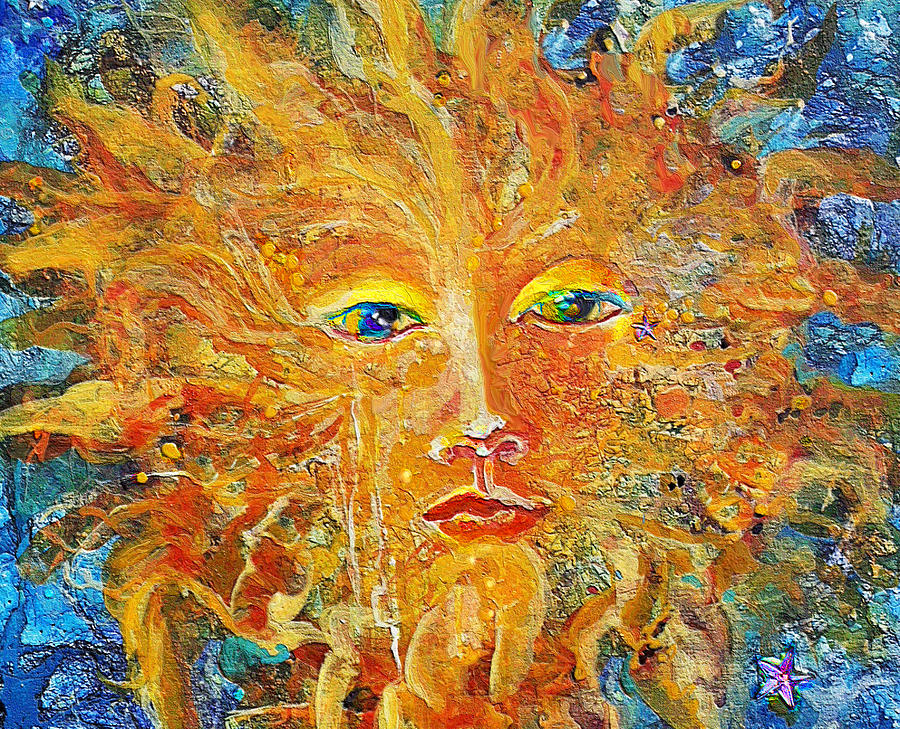 painting by Mary Sonya Conti
nature's teaching brings illumination of sun;
bluff that satisfies the sequoia.
each thing falls away like a leaf
and tunes into each moment's song.
cold shadows fade; promised hearth warms us.
elbow to elbow, we verse ourselves and fly
and wave. another babe on your arm
as you inhale your garden,
reciprocal determiners
act of comforting
remains. her final farewell —
doom's dissonant stay.
I couldn't resist taking the last lines of those same poems and trying to find another found poem. I'm not linking this one to dVerse because I changed not only some of the tenses but some of the punctuation and capitalization. I will put the link into the first lines poem however.
Links to the poems:
Alchemical
Nibbling
Spirits Promise
Final Farewell
each thing falls away
celebrating the 11th anniversary of dVerse
The Big Bluff (2nd one from July because none written in June)
The First Time
choice
gone but not gone
(white mask) (tanka with no title)
Winter Light